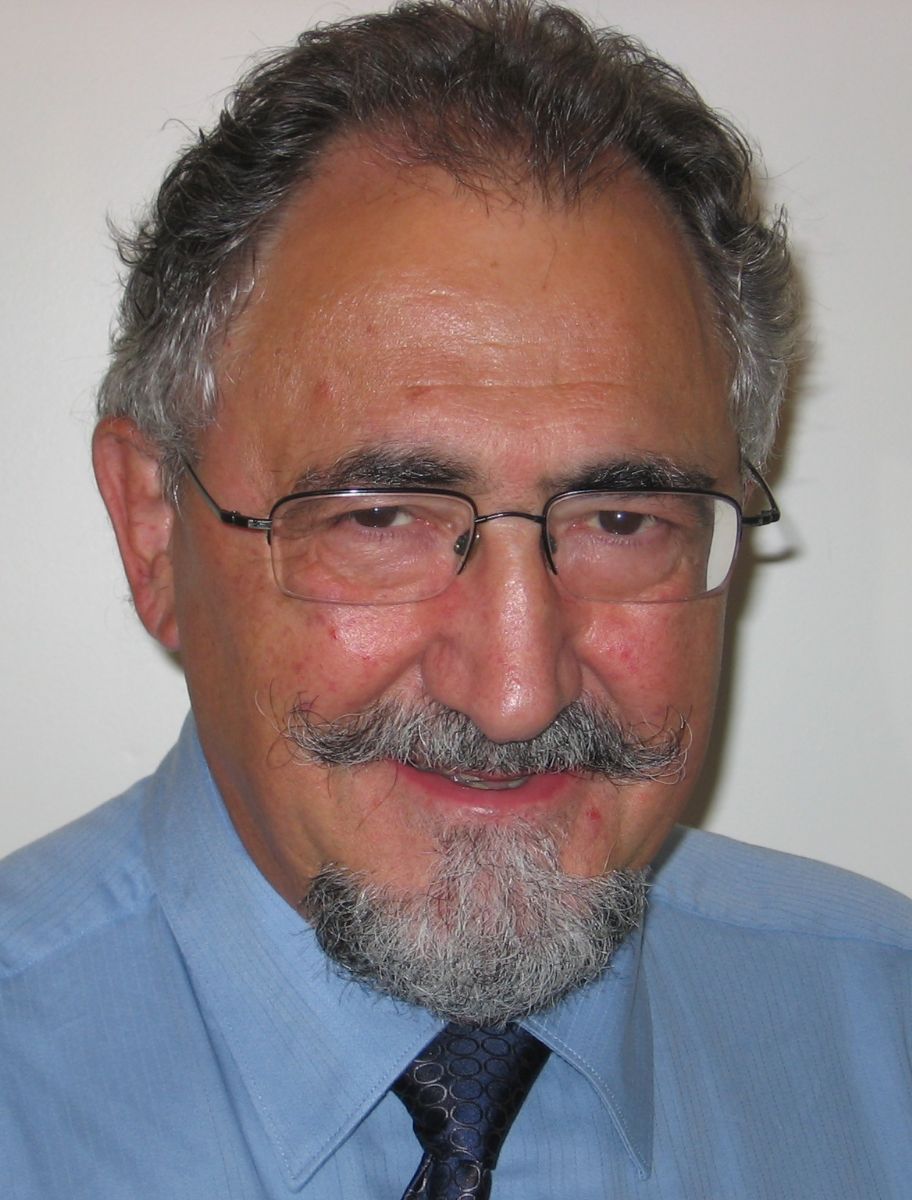 Vin Greco is well known locally for his wine expertise.
His interest in wine has been life-long.
Currently he conducts tastings, formal or informal, upon request.
************************
Wine is Healthy, Right?
Ever since "The French Paradox" aired on 60 Minutes a couple of decades ago, it has become accepted wisdom that wine, especially red wine, is good for you.
In spite of a diet fairly high in fat, and in spite of a higher incidence of smoking, the French seemed to live longer, and a factor that stood out was the consumption of wine.
As a result of the show, wine sales in North America soared, and ever since, the health benefits of wine – and alcohol in general – have been studied and parsed world wide, with a myriad of benefits attributed to the role of a moderate amount of wine in your diet.
There's that word: moderate.
The concept of "moderate" was rather a moving target back in the early 1990's, as I remember one Italian wine publication proposing that "moderate" was about a litre a day!
Times have changed, and the level of consumption of wine in Europe has dropped considerably, though the practice is still normal.
Size matters – both yours and the glass – and so, today, the general recommendation is for one 5 - ounce glass per day for a woman, and two glasses for a man.
With the standard wine bottle containing about 25 ounces, you can visualize roughly what we are talking about.
While moderate intake is considered healthful, the negative effects of drinking too much are real and dangerous.
Until recently, it was strongly held that women should not drink alcohol during pregnancy, but now some studies are proposing that having a glass of wine might result ultimately in the baby being better off emotionally.
Given the devastation that Fetal Alcohol Syndrome (FAS) can visit on an individual, drinking during pregnancy is very risky business, so deciding to have that glass is a choice that demands very careful and informed consideration.
While most of the studies undertaken are serious, some still leave one scratching one's head; for example, a study giving lab rats the equivalent of one glass of champagne a day showed improvements in spatial working memory.
Apparently "cell-cycle regulation" was better in the cortex and hippocampus areas that control learning and memory; why that might be so is intriguing – perhaps the bubbly makes leaning less stressful…
But who ever thought of giving rats champagne in the first place??
Alcohol has often been considered to have a mellowing effect, and that theory has received some reinforcement from a study that, among people not already depressed, a glass a day resulted in a 28% lower incidence of depression subsequently, and with two glasses, that rose to 32%.
The question to ask, of course, is how many people were going to get depressed anyway, if they weren't depressive to begin with?
Getting back to the French Paradox, probably the most important feature identified, one that often includes wine consumption, is the Mediterranean Diet.
According to the Harvard School of Public Health back in the 1990's, this diet, based on "food patterns typical of Crete, much of the rest of Greece, and southern Italy in the early 1960s", along with "regular physical activity," emphasizes "abundant plant foods, fresh fruit as the typical daily dessert, olive oil as the principal source of fat, dairy products (principally cheese and yogurt), and fish and poultry consumed in low to moderate amounts, zero to four eggs consumed weekly, red meat consumed in low amounts, and wine consumed in low to moderate amounts".
Coming full circle, the significance of this diet hits home with a Spanish study which placed 9,000 men whose health was already compromised with respect to stroke and heart disease on two different forms of the Mediterranean Diet, along with a control group.
Reported in the New England Journal of Medicine in February 2013, the findings after 5 years indicated that those on a regular Mediterranean Diet had a 33% lower risk of stroke, and those whose Diet was also supplemented with extra-virgin olive oil and nuts such as almonds, hazelnuts and walnuts saw a drop of 46% compared to the control group which followed a low-fat diet, but were given less dietary advice.
Ever cautious, the researchers said that as the study concentrated on participants already at high cardiovascular risk, further study would be required to determine if the results would apply to people at lower risk; nevertheless, the evidence is pretty compelling.
Other studies suggest that the moderate consumption of wine, especially red wine, can be beneficial to one's health in many different ways, but I would expect that, for most of us, we drink it because we enjoy it.
If, in moderation, it is also good for us, then we truly are blessed!
On the next Vintages Release, March 15, there are three stand-out Spanish reds, which, given their calibre, represent very good value.
Lacrimus Crianza 2009 Rioja, $18.95, a 5-star red at the Decanter World Wine Awards 2012, has earned consistent high praise with its licorice/berry nose, deep ripe fruit, and smooth, even creamy impact.
Odipus Old Vines Grenache 2008, $15.95, is a dry wine, but carries the sweet cark cherry fruit we often associate with this grape, and it was lauded by the Robert Parker group for its "excellent density and richness" and "smooth a slik" finish.
Senorio de Los Baldios 2009, $19.95, scored a heady 93 from the same group, with its focused and refined flavours of dark berry set against a pleasing acidic seam.
For Appassimento fans, the Villa Girardi Bure Alto Valpolicella Ripasso 2011, $17, is plush and balanced, with soft tannins and the satisfying core streak of ripe fruit we have come to expect with this category of wine from the Veneto.
Giordano Collection Primitivo di Manduria 2011, $17.95, gives us Puglia's take on the grape know in California as Zinfandel, promising a warm and juicy wine with a velvety after-taste.
Argentina Wine Guide.com informs us that Bonarda likely originated in Italy's Piedmont region, and until recently was Argentina's most widely planted varietal – though primarily used for bulk production.
Most recently, however, we are starting to see this grape, which is customarily one of the last to be harvested, given a more prominent role in quality wines.
Bonarda's common characteristics are its cherry/plum flavours and balance between acid and tannin; now, using fruit from older vines and incorporating oak aging growers are producing wines with greater depth of flavour and colour.
Auka Bonarda 2011, $14.95, is being promoted as full-bodied and smooth, with the suggestion that it and tonight's pizza will love one another
Susana Balbo's Crios label is synonymous with fine quality at a reasonable price, and I would expect the same with their Syrah/Bonarda 2011 blend for $14.95 – from vines average 45 years of age, and given 9 months in oak, it should over-deliver with intensity and flavour.
With whites, I would look to the Chenin Blanc 2011, $14.95, from the dependable South African producer, Mulderbosch, which has been well-received and profiled in the Augusta Chronicle for its opulent fruit and crisp acidity and "beautiful mix of creaminess and tart grapefruit on the palate."
Wither Hills Wairau Valley Sauvignon Blanc 2012, $17.95 should give lovers of this distinctive varietal all they would hope for, as it is consistently acknowledged ( in a good way!) for its gooseberry, lime and herbal elements.
B.C. wines frequently outscore those from Ontario in competition- whether this is really a factor of quality or critical preference can be debated, but the Quail's Gate Chardonnay 2012, $21.95, was scored 92 by Ottawa's wine writer, Natalie McLean, who called it "full-bodied and generous", with "attractive toasted almond on the finish of this …classic white wine."
We are not receiving a great breadth of product from this release, but you should find no trouble at all finding the wine that will "scratch any itch".
Be content, and drink good wine… in moderation, of course.