It wasn't a typical Saturday morning at the James L. McIntyre Centennial Library.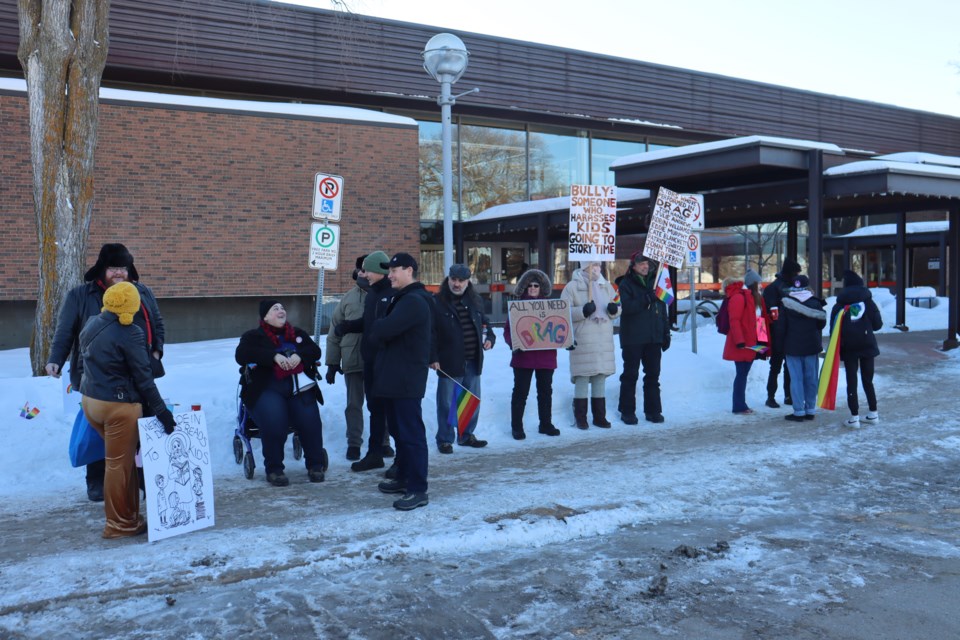 Advocates for the Drag Story Time for kids event began rolling into the downtown library shortly before 10 a.m. to pledge their support for the story time and singalong, which was hosted by a pair of drag storytellers.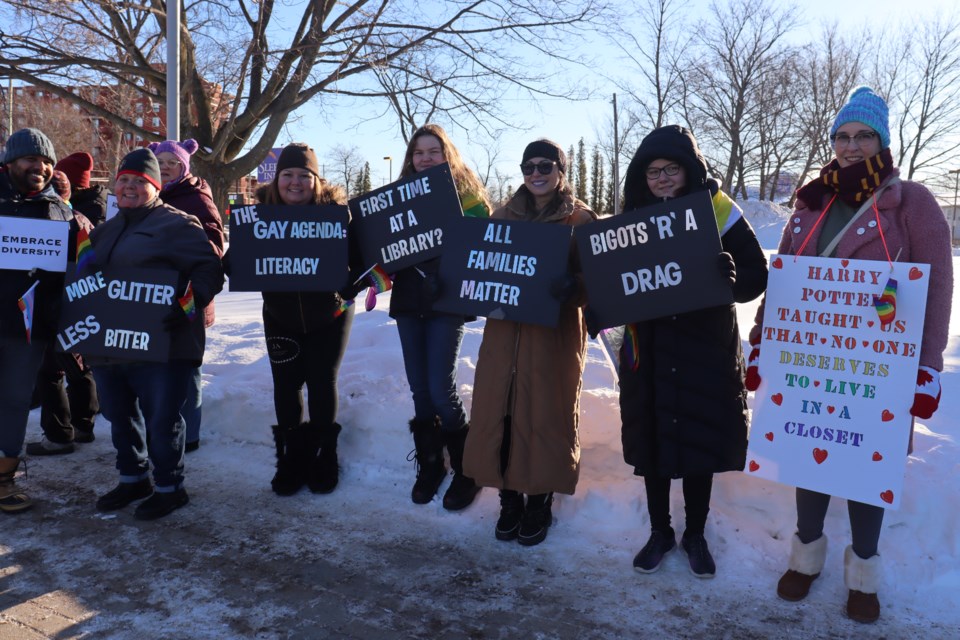 By the time the event began at 11 a.m., upwards of 100 supporters had lined the sidewalks heading into the library; many of whom brought signs, hot chocolate, and music.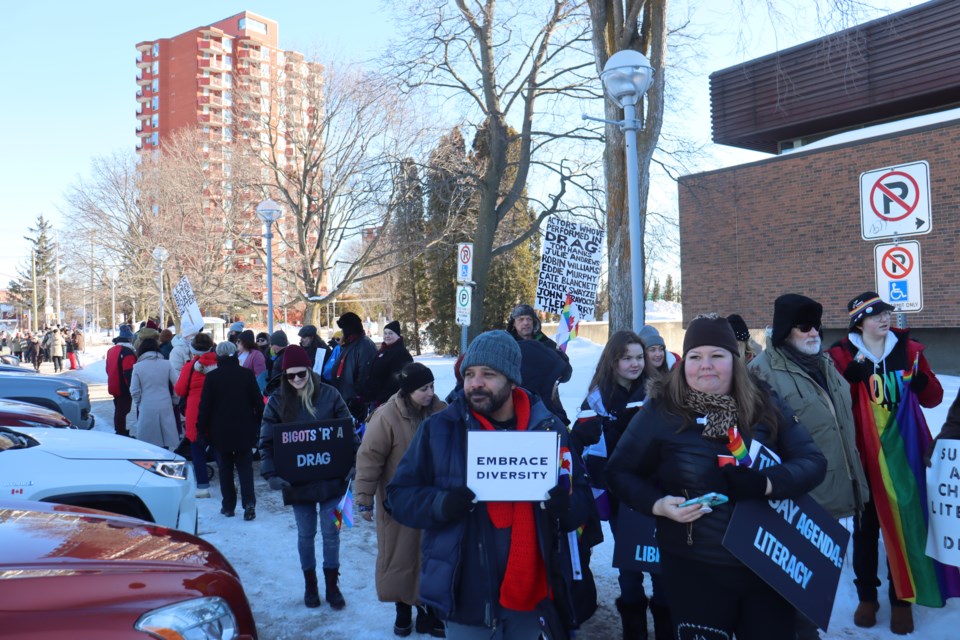 Meanwhile, over a dozen protesters, many from the Unity Centre, began to trickle in around 10:30 a.m. with signs of their own in opposition to the Drag Story Time.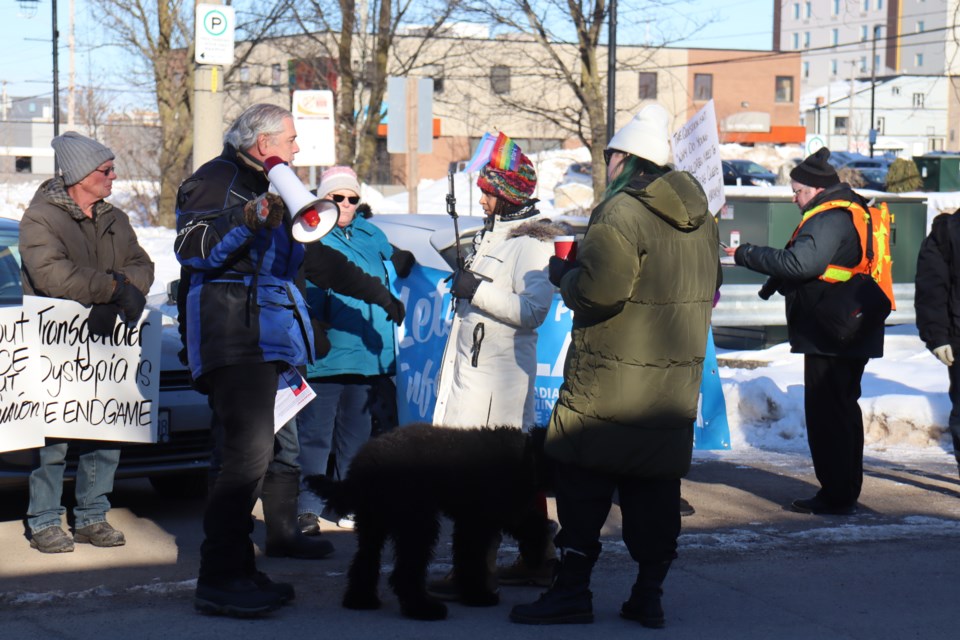 After attempting to hand out pamphlets and speak with story time supporters, several protesters, including Unity Centre founder Steve Hunter, had to be asked by police and security to step to the other side of the street and conduct their protest there.
Story time supporters outnumbered protesters by at least six to one, chanting louder and louder as protesters attempted to amplify their thoughts on the matter.
While it was loud outside, the library was quiet inside, where drag storytellers Luke Gore-Shadow and Fortune Favours provided several stories and songs for dozens of families.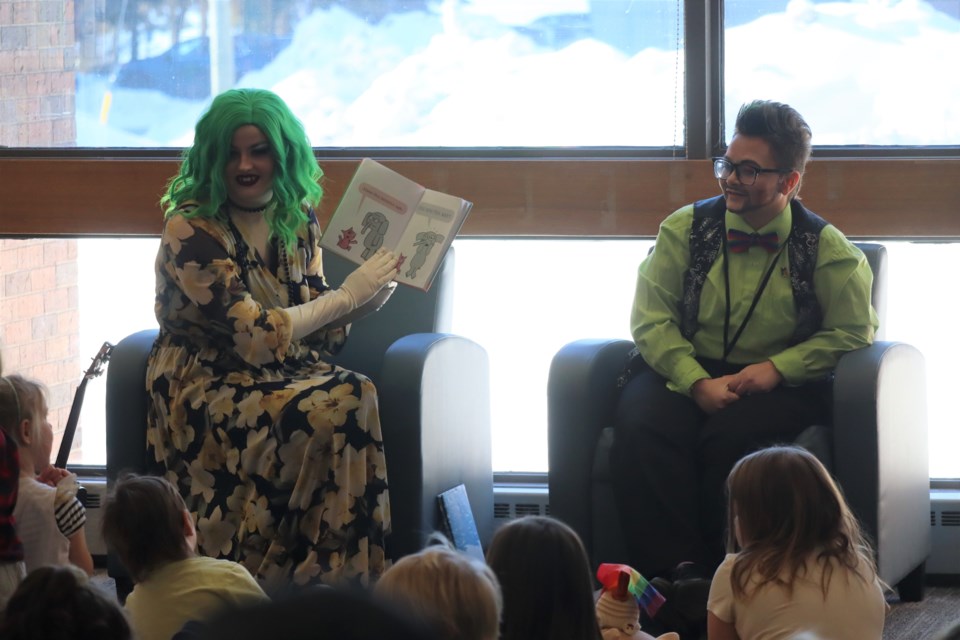 Stories included Cat in the Hat, Pete the Cat, as well as Red the Crayon, and the drag storytellers sang Wheels on the Bus with all the kids.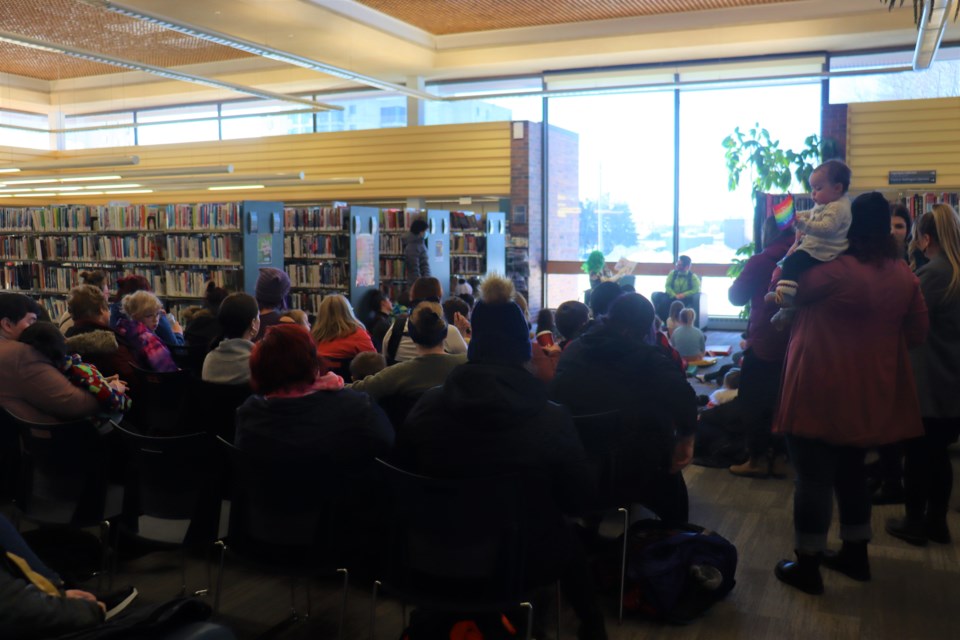 By the time the event had concluded, protesters were no longer near the library, while dozens of supporters had stuck around to make sure attendees and families could leave the building safely.