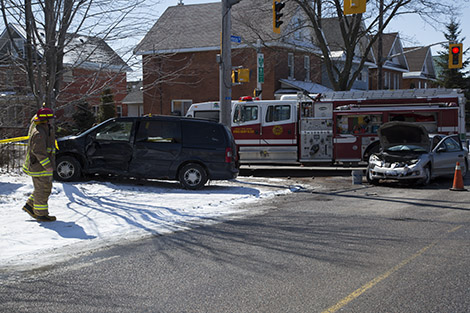 Traffic was slowed on Albert Street at Dennis Street on Tuesday afternoon as fire, ambulance and police crews responded to a motorvehicle collision.

A minivan crashed through a metal fence on a corner property during the collision and stopped just feet away from the house.

Fire crews put up safety tape around the house while the scene was being investigated.

Police at the scene reported minor injuries to the people involved in both vehicles.

The driver's side of the minivan was impacted, while the front end of the car appeared to be damaged heavily.