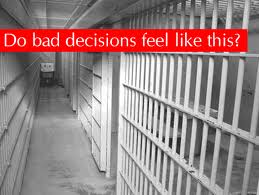 NEWS RELEASE
OPSEU
****************************
All nine Northern Ontario Correctional facilities will hold information rallies to bring public awareness about a government plan to prematurely force Correctional Officers into a strike or lockout position by building significant and costly living quarters for managers to use in the event of a labour disruption.

Central North Correctional Centre, North Bay Jail, Sudbury Jail, Monteith Correctional Complex, Thunder Bay Jail, Thunder Bay Correctional Centre, Algoma Treatment and Remand Centre and Kenora Jail will each sponsor an "Information/Educational Rally/Food Drive" on Monday, June 9, 2014 in their respective communities.
Fort Frances Jail will hold its event on June 10, 2014 due to logistical issues.

The purpose of this coordinated effort is to raise public awareness into the obscene waste of tax dollars that the Ministry of Community Safety and Correctional Services is embarking on, and to shed light on the continued deterioration of working conditions inside Ontario's Jails.
Each Institution will also have a "Non-Perishable Food Item Donation" BBQ.
A non-perishable food item will entitle guests to a free burger/sausage and beverage. All non-perishable food items collected will be donated to local soup kitchen.

The Ministry and various Superintendents have been following a "code of silence" about the construction since it began at 11 different Ontario institutions.
Unionized staff members are denied access to these areas. It wasn't until early May 2014 when news of these construction projects were reported in the media that the Government finally acknowledged it is all for "strike preparation" and refused further comment.
None of the construction or its associated costs will benefit the staff or inmates in daily operations.

"We haven't even served notice to bargain yet," said OPSEU Corrections Chair Dan Sidsworth. "It would appear that no matter what's on the table, the Ministry will force a strike or lockout. How do can we possibly expect the employer to bargain fairly or in good faith?"

****************************