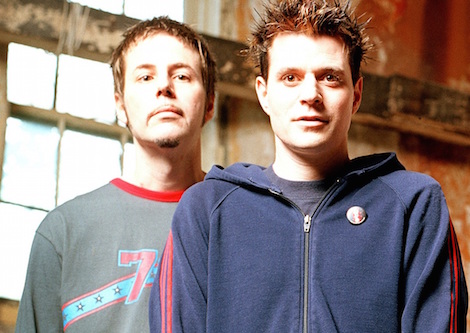 NEWS RELEASE
THE MACHINE SHOP
*************************
Mr. Bon Soo Presents Treble Charger @ The Machine Shop
Mr. Bon Soo proudly presents the opening concert at Sault Ste. Marie's newest and most striking entertainment Venue – The Machine Shop.
Sault Ste. Marie's very own Treble Charger will take the stage Friday February 6 at The Machine Shop.
Following the Bon Soo Fireworks the Doors will open at 7:30 p.m. with very special guests the Pixo Control, and Frank Deresti and the Lake Effect taking the stage prior to Treble Charger.
Juno nominated Canadian pop punk legends, Treble Charger, formed by Sault natives Greig Nori and Bill Priddle in the early 90's have recently reunited to record and tour with new material while smashing out songs from their certified Gold album Detox along with signature hits like Platinum peaking American Psycho.
Tickets are available for sale ($39.95 incl. tax & fees) beginning today at www.bonsoo.on.ca.
There will be a limited amount of tickets for sale, including 50 VIP Tickets ($69.50 incl. tax & fees - Sound Check Party and a Meet and Greet) with the guys from Treble Charger.
Tickets will also be available for sale at Lifeforia Wellness Club and The Mill Market beginning Saturday Jan. 10 (along with Bon Soo Buttons).
Mill Square is proud to announce the inclusion of all Bon Soo Events this year.
From the Tim Hortons Winter Playground and the Scotiabank Grand Opening at Mill Market, the Night of Ice and Fire at The Machine Shop, and the Opening Night Treble Charger Concert.
Mr. Bon Soo and The Machine Shop are thrilled to have both Greig and Bill back in SSM to assist with the Bon Soo Grand Opening and the kickoff to many events at The Machine Shop.
The Machine Shop Est. 1899
*************************