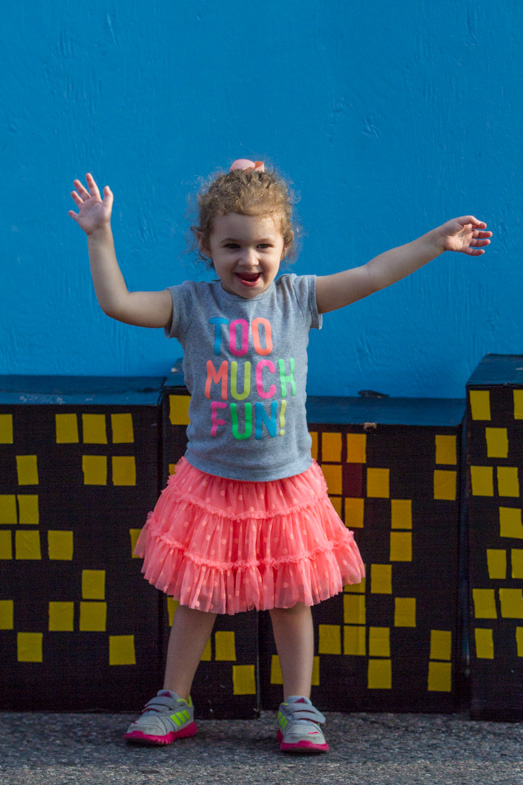 SooToday.com spotted young Elizabeth Orazietti having too much fun during the annual Downtown Association Downtown Street Party last evening.

And she wasn't the only one.

Queen Street was closed from Pim Street to Dennis Street for the event as thousands gathered to enjoy live entertainment, activities, demonstrations and licensed patios on each block.

Entertainers included musicians hosted by 8:56, The O'Schraves and AlgomaTrad square dancers, Guy Smith, Ryan Seabrook, DJ Spruceau and friends, Soo Dance dancers, the Case's Music Voice Ensemble, Jewels of the Oasis belly dancers, The Scoville Unit and more.

Each block hosted a licensed pop up patio featuring adult beverages from Sowersby Cider, Lake of Bays, Sudbury's Stack Brewery, Mill Street, Muskoka Brewery, and the Sault's own Outspoken Brewery.

Children's art, crafts, and activities throughout the event and a variety of demonstrations, displays, and sidewalk sales made this year's Downtown Street Party the perfect family outing.

For information about upcoming Downtown Association events and initiatives, please click here.