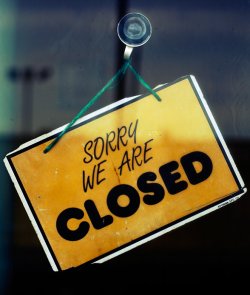 The owner of a closed service station says it's too late for the Technical Standards and Safety Authority to do anything to help her.
"It's way too late for us. I don't know about the other guys, but they've done a number on us," said Laurie Lee who owns the now-closed Leeside Service Plus station in Heyden.
Earlier this week SooToday.com reported that regulations enforced by the TSSA have resulted in the closure of a number of small-town gas stations in Northern Ontario and that the TSSA is looking to apply additional flexibility for the station owners to become compliant.

Lee said she and her husband purchased the station in December of 2012, adding a restaurant along with the existing pumps and convenience store.

The couple, in their early-40's, were looking forward to running the business until retirement and passing it down to their four children, she said.

Two days after taking ownership of the station it was visited by a TSSA inspector, and by her records it was the first inspection the station had received in seven years, said Lee.

"It was stacked against us from day one," she said.

Initially, the TSSA had ordered work that totalled $5000, which was completed by the station owners, but the costs kept piling up, Lee said.

"Every time an inspector came out there we were getting crazy amounts of bills, and he would tell me just for him to sit here for 20 minutes was going to cost me $400," said Lee.

She said the next upgrade ordered by the TSSA was going to cost $50,000 for underground piping, which was impossible to complete with frozen ground in the winter and the pumps were forced to close on January 15 of this year.

"I understand that maybe my site needs this work, but why shut me down in the middle of winter when I can't fix it?" said Lee.
Lee noted that the previous work revealed that there were no environmental concerns with the site.

Algoma-Manitoulin MPP Mike Mantha has said that in every case that he knows of the business owners have wanted to be compliant, but either the timeline for repairs was too short or the cost too high for a small business owner.

Without the pumps running, the store and restaurant in Heyden couldn't survive and the entire business closed and is now for sale, said Lee.

"The little guy can't fight the government, we know that now. We looked into a lawyer (but) we couldn't find one in the Sault that would represent us to fight them," said Lee.

Living out in Heyden, she said every time she would drive into the Sault she would pass by the now-closed station.

"That has been difficult," said Lee.
(FIle Photo)