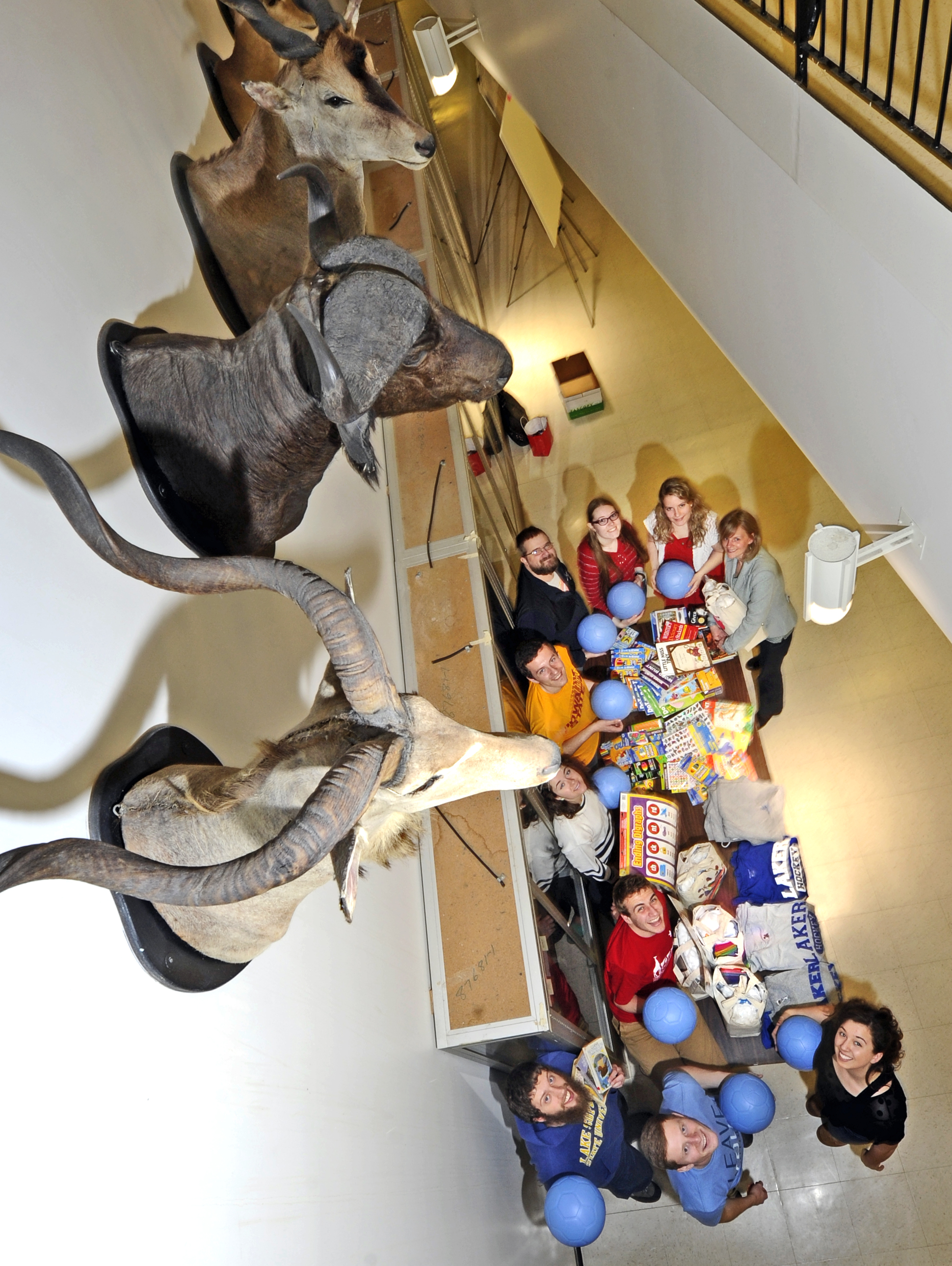 NEWS RELEASE
LAKE SUPERIOR STATE UNIVERSITY
*************************
SAULT STE MARIE, MI – Animals from Africa gaze upon Lake Superior State University's Sub-Saharan African Ecology Expedition 2014, shown with some gifts for elementary schools they will be visiting in Botswana and Namibia.
The expedition, which also counts as a three-credit biology course, includes canoeing on the Orange River and Okavango Delta; hiking the sand dunes of Namibia, the saltpans and wetlands of Botswana; and a visit to Zimbabwe's Victoria Falls on the Zambezi River.
The gifts come courtesy of LSSU's School of Education (school supplies), Laker Hockey (athletic wear), and Student Government (soccer balls).
You can search "LSSUAfrica (no spaces) blogspot" to follow the expedition's live blog.
Search "LSSU study abroad" to read about future trips to China, Costa Rica, Argentina, France, and Japan, as well as the program's financial aid opportunities.
*************************