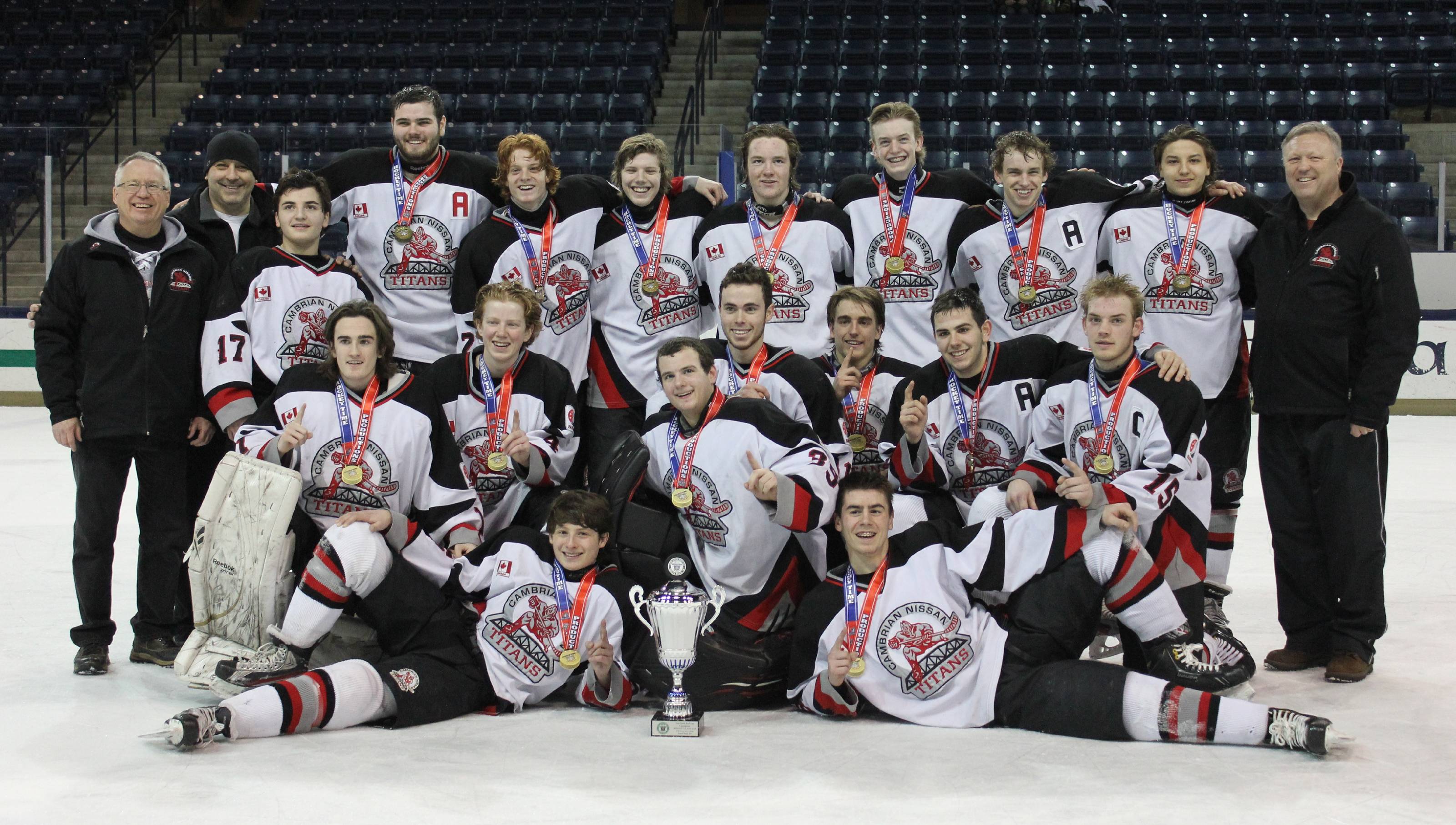 NEWS RELEASE
CAMBRIAN NISSAN TITANS
*************************
The Cambrian Nissan Titans travelled to South Bend Indiana during the Family Day weekend to participate in the Midget U18 AA Irish South Bend Cup.

While on the road, we received word that the team's former award winning goal tender Will Duma had passed away in a tragic motor vehicle accident outside of Ottawa, Ontario.
With heavy hearts, and inspired by their former teammate, the team fought hard to capture the Irish South Bend Cup.

The weekend started off with a 3-1 victory in a hard fought battle against the Winnipeg Twins.
In the second game the Titans blanked the Summit Gladiators from the Detroit area 2-0.
Goaltender Zach Flesher picked up the shutout.
The third team to face the Cambrian Nissan Titans was the Rockford Rams.
After falling behind 2-0 early in the game, the Titans took it to the Rams in the third period with 4 straight goals to win the game 4-2.
The last game in the round robin had the Titans facing off against the Anaheim Jr. Ducks from Anaheim, California.
Despite playing with a shortened bench, due to injuries, the Titans played a structured game that gave them a 6-3 victory against a team loaded with poised and mature players.
After the 4 straight victories in the round robin the Titans advanced straight to the finals.
The final game was again played against the Anaheim Jr. Ducks who had a 3 and 1 record after the round robin.
In a closely fought affair the Titans managed a 3-1 victory with goaltender Austin DeLuca celebrating his birthday in net for the win.
Captain and Assistants Ryan McCaig, Mitchel Mannarino, Carter Lobert, and Cole Beacock were presented the Cup.
Congratulations to Ryan McCaig, who was awarded Tournament MVP.
*************************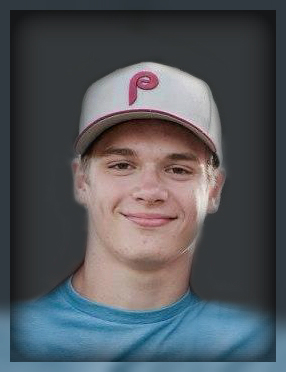 (Will Duma)