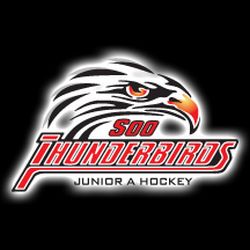 NEWS RELEASE
SOO THUNDERBIRD HOCKEY CLUB
*************************
Thunderbirds relieve LaVoy as head coach

Warren LaVoy has been relieved of his duties as head coach of the Soo Thunderbirds, the club announced earlier today.
The organization would like to thank Warren for the significant contribution he has made.
Thunderbirds general manager Kevin Cain is taking over the coaching duties for the remainder of the season.
Meanwhile, assistant coach Dennis Bolton, strength and conditioning coach Micheal Barbeau, and goalie coaches Billy Thompson and Miles Williams will remain in their respective roles.
*************************
Please click
here
to read more sports news.