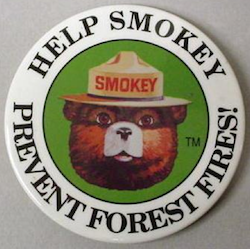 NEWS RELEASE
MINISTRY OF NATURAL RESOURCES
*************************
Forest fire situation update - Northeast Region

October 1, 2012 (3:30 p.m. EDT)

New fires

At the time of this report on October 1, no new fires have been confirmed in the Northeast Region.

Existing fires

Six fires remain in the Northeast Region at this time.
Two of these fires are in the Cochrane area, and are listed as being observed.
All existing fires continue to be actioned and monitored, with no problems anticipated.

Ministry of Natural Resources personnel assisting out-of-province

There are 33 personnel from Ontario working in Alberta to assist that province in managing its fire hazard.

Regional fire activity facts

There are six active fires in the Northeast Region burning a total of 41,674.4 hectares.
To date, 943 fires in the Northeast Region have burned 53,913.7 hectares.

To report a forest fire north of the French River, please call 310-FIRE (3473).
In southern regions, forest fires can be reported by calling your local fire department.

For more information about the current fire situation, visit here.

*************************