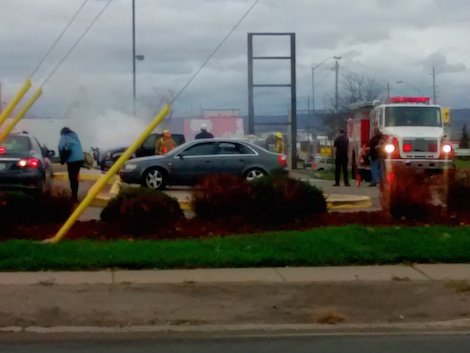 Sault Ste. Marie Fire Services responded to a pickup truck on fire in the parking lot of Tim Hortons on Great Northern Road Thursday afternoon.
A spokesperson for the fire services said smoke was seen coming from under the vehicle and calls came in from multiple bystanders.
Fire crews attended to the scene shortly thereafter and extinguished the fire.
No injuries were reported.
(PHOTO: Reader-submitted photo of a truck on fire in a parking lot in the Great Northern Road and Second Line area.)