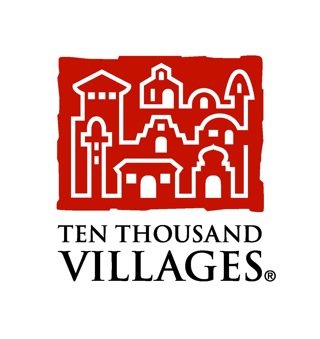 NEWS RELEASE
TEN THOUSAND
VILLAGE GIFT SALE
*************************
Sault College gift sale - making a world of difference
The Peace and Conflict Studies Program brings the world to Sault Ste. Marie: proceeds to benefit artisans in developing countries and student refugee program at Sault College
SAULT STE. MARIE, ON – [On] November 16, 17 and 18, Sault College will invest in the lives of artisans around the world by selling exquisite handcrafted gifts and home decor.
Every handicraft at a Ten Thousand Villages sale has been given life by the hands of a skilled craftsperson and reflects the traditions and creativity of its maker.
To hold one of these works thoughtfully in your hand is to connect with an artisan who is shaping a better life in their home and community.

"By holding this sale, we're giving customers in the Algoma district a chance to buy unique products while helping people in developing countries meet basic needs for themselves and their families," says Patricia Golesic, sale organizer.

The event, to be held at Sault College in Essar Hall, offers a unique opportunity for citizens in the Algoma district to learn more about skilled artisans in Africa, Asia and Latin America, and invest in their world by shopping Fair Trade.

In its first year at Sault College year, the sale will showcase a beautiful assortment of handcrafted jewelry, clothing, tapestries, home décor, and fair trade food products.
The variety of items for sale makes it a perfect shopping destination before the holiday season. There is no admission fee to shop at the gift sale.
The dates are hours of the sale are as follows: Friday, November 16: 9 a.m. - 4 p.m.; Saturday, November 17: 8 a.m. - 4 p.m.; and Sunday, November 18: 1 p.m. - 4 p.m.

All proceeds of the sale support artisans partnered with Ten Thousand Villages, the oldest and largest Fair Trade Organization in North America.
In addition, 10 percent of proceeds go directly to support the WUSC student refugee program at Sault College.
The sale owes its success to dedicated local volunteers.

For more information on the Sault College Ten Thousand Village Gift Sale contact Graham Barber at graham.barber@saultcollege.ca; 705-759-2554, ext. 2705.
******************************