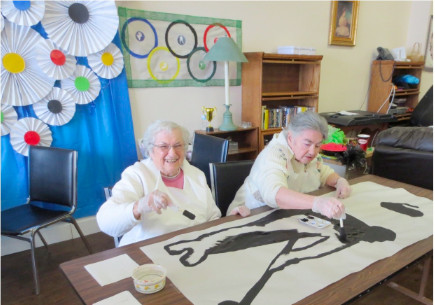 NEWS RELEASE
VICTORIAN ORDER OF NURSES (VON)
ADULT DAY PROGRAM
SAULT STE. MARIE
*************************
The staff and clients at VON are in the community spirit. Olympics and Bon Soo!
Adult Day Program couldn't be prouder of our city.
We have been working all month getting ready for the 2014 Olympics in Sochi to cheer our very own Jacobs Rink to victory.
We are fortunate enough to have Eric Harnden dropping off two curling rocks for us to display as good luck charms as we cheer on the team.
Our 'Club House' here on Oxford St. is decorated with our civic pride, half for the Olympics and the other half for Bon Soo.
We will be partaking in a version of our own games, and almost all of the decorations are hand made by our clients!
The VON Adult Day Program is located at 7B Oxford Street Sault Ste Marie Ontario, Canada.
For more information, call 705-942-8200.
*************************