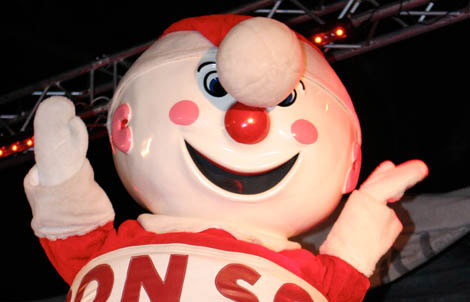 ~ SUNDAY, FEBRUARY 9, 2014 ~

Bon Soo Winter Carnival: Todays events include the Kiwanis pancake breakfast, Bon Tots Fun Day, hip hop dance instruction at Studio Dance Arts, the Steeltown Silver Band and much more.
For a complete list of Bon Soo events, visit www.bonsoo.on.ca

Techniques for Teens at the Art Gallery of Algoma: Learn art techniques in drawing, painting, sculpture and mixed media taught by local artists and art educators who bring their talent and experience to each class. Class runs from 1 to 3 p.m. and is for ages 12 and older. This session runs from January 12 to February 16. Cost: $70 AGA Family Members, $80 Non-members. Please call 705-949-9067 for more information.

The Algoma International Film Association will screen the Coen Brothers' Inside Llewyan Davis at Galaxy Cinemas in the Station Mall at 7 p.m. Tickets for members are $6 each, for non-members $10 each. Tickets may be purchased from the ticket sellers who set up in front of the theatre.

@ the movies: The Lego Movie, Monuments Men, Vampire Academy and more! For a full list of films and times, visit www.cineplex.com

**************************

SOOTODAY.COM would like to remind everyone to have fun and keep it safe. Please don't drink and drive.

**************************
Want your arts or entertainment event listed? Post your events for free on SooToday by clicking here.