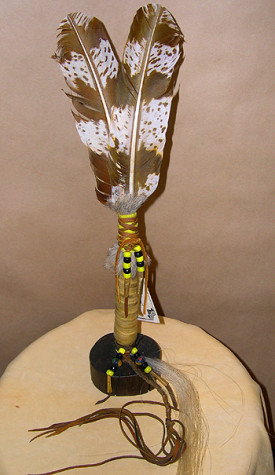 Editor's note: What follows is a special edition of SooToday.com editorialist Joe Corbiere's column. To read more from Corbiere, please click here
Indigenous Poetry
I am going to try and present a weekly series of poems written by Indigenous writers.
There is a new group in our community called the Sault Indigenous Writers' Collective.
The new group has had readings at various coffee shop venues and meets on a regular basis.
Further readings will occur at various events.
The following three poems have been written by Dolly Syrette.
These have been penned over her lifetime. Enjoy!
The Gathering
Sharon (Dolly) Syrette
Imagine this glorious scene my forefathers see
How their people have survived.
The Gathering – Spectacular!
The rainbow of colours mixing
including the enveloping cloth that's wrapped around just so.
Enough to hide the soul but not the pride
that shines crystal clear in their eyes.
The drums beating
My Native brothers & sisters pounding ever so lightly on Mother Earth
Singing to praise her for giving life.
I feel the sounds
The drum, the jingles, the laughter.
No matter how in pain the Native became
He still had a moment to rejoice
For what's life without the celebration of it.
How I've dreamt to be here to share in their moment
For I don't know all their pain but I feel their happiness
And I shall rejoice with my friends.
Chief Dan Pine
(By Sharon (Dolly) Syrette. Dedicated to all who knew Chief Dan Pine.)
How you've lived, taught so many
And your touch, so gentle.
What great knowledge you've humbly shared
And passed on to so many.
Your legend will live on forever
through the ones who still breathe
this precious life.
No one will ever be like you
but your teachings will always be heard
in the stillness of the room
for you exist in all.
The Destruction
(By Sharon (Dolly) Syrette)
You're destroying her – Stop It !!!
Mother Earth
We hold you so dear
while they are giving you a slow death.
Those high stacks blowing contaminated smoke
to mingle with your coat of clouds
which is smothering you.
The deadly oil spills flowing freely
through your river of life
which is clogging your heart.
The garbage littering your body
How pathetic we live.
So, Stop It !!
You're killing our Mother