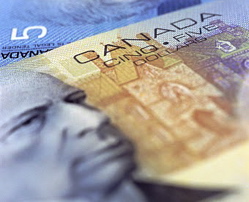 NEWS RELEASE
ADVOCACY CENTRE FOR TENANTS ONTARIO
*************************
Change in rent increase guideline a timid response to rising rents

Ontario government must fix the law to protect tenants, say advocates

TORONTO - Tenant advocates responded today to news that the Ontario government will amend the law that sets out guidelines for rent increases in private market rental units across the province, and allow for annual increases between 1 and 2.5 percent.

"Why is the government doing so little to protect the homes of hundreds of thousands of tenants after promising so much more?" asks Kenn Hale, director of advocacy and legal services at the Advocacy Centre for Tenants Ontario.

During the election campaign, the Liberals promised to keep the rent increase guideline "in line with what is happening in the real world for those who rent."

"In the real world, tenants are losing their jobs, facing demands for wage freezes and rollbacks or living with a 1 percent increase in their social assistance cheques. In the real world, when tenants move there is no limit on the rent increases that a landlord can charge an incoming tenant in any private-market building," added Hale. "All tenants deserve to be protected from unaffordable rent increases, including the 300,000 tenant households that live in buildings that are exempt from rent regulation, and we hope the Minister amends the bill to provide them this protection."

1.3 million households in Ontario rent their homes, accounting for 29 percent of all households in the province.
One in five households pays more than 50 percent of their income on rent.
In Toronto, where 45 percent of Ontario's tenants live, the average rent for a two-bedroom apartment was just above $800 in 1997, and rose to $1,124 by 2011.

The Advocacy Centre for Tenants Ontario is a specialty legal clinic funded by Legal Aid Ontario.
*************************