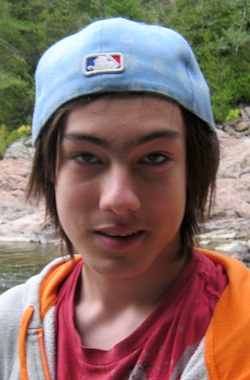 CITY POLICE NEWS RELEASE
*************************
Person to locate

The Sault Ste. Marie Police Service is seeking the public's assistance in locating 15-year-old Thomas Chevrier.
Thomas was last seen on Friday, December 14 in the area of the main public library around 4 p.m.
He was last seen wearing a red Adidas sweater and pants with white stripes down the arm and white lettering down the leg of the pants.
He is described as having light skin, is 5'5" tall and weighs about 150 pounds.
Thomas has medium length brown hair and brown eyes.
There is a concern for his well being as he has a medical condition that may require treatment.
Anyone with information as to his whereabouts is asked to contact the Sault Ste. Marie Police Service immediately.
*************************
To read today's full City Police Beat report, click here.