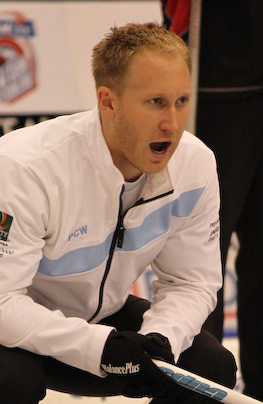 Team Jacobs is bringing home the Canadian title of curling, the 2013 Tim Horton's Brier.
It's the first time since 1985 a Northern Ontario team has taken the Brier and the Brad Jacobs rink, consisting of Jacobs, lead Ryan Harnden, second E.J. Harnden and third Ryan Fry are bringing that honour back to their home town of Sault Ste. Marie.
"It's been too long since Northern Ontario's held that Tankard," Jacobs told media after the last match in Edmonton on Sunday, his voice shaking. "To bring this back to Northern Ontario, to Sault Ste. Marie, it means the world to us."
Team Brad Jacobs will next represent Canada at the Ford World Men's Curling Championship from March 30 to April 7.