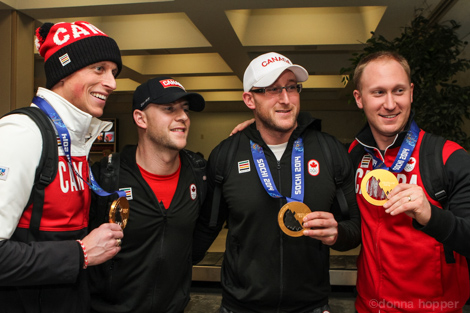 NEWS RELEASE
DAVID ORAZIETTI, SAULT MPP
*************************
Orazietti congratulates Team Jacobs and Mac Marcoux on nominations as finalists for Ontario sports awards.
Overall winners to be announced on April 10
SAULT STE. MARIE – Team Jacobs (above) has been nominated for "Team of the Year" in recognition of their curling achievements and Mac Marcoux (seen below with brother BJ) is nominated as "Male Athlete with a Disability of the Year" in honour of his Para-Alpine Skiing accomplishments, announced David Orazietti MPP, today.
"On behalf of the Ontario government, I would like to offer my sincere congratulations to Team Jacobs and Mac Marcoux on their respective nominations as finalists for the Ministry of Tourism, Culture and Sport's 2013 Ontario Sports Award," said Orazietti. "Our government is proud to recognize top amateur athletes, para-athletes and coaches, whose outstanding performances in both national and international arenas have inspired the nation."
Winners will be announced at a gala on April 10 in Toronto.
Helping athletes compete and win is part of our government's plan to work together as One Ontario, to build a successful, vital province where everyone has the opportunity to connect, contribute and achieve their goals.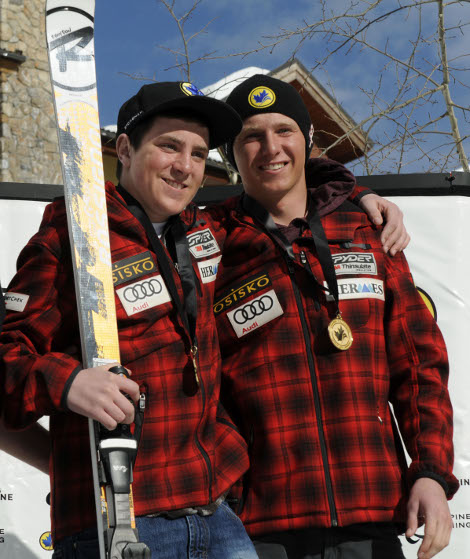 Quick facts
The 2013 Ontario Sport Awards also celebrate the contributions of volunteers, corporate sponsors and officials, such as sport program developers and sport committee members who support amateur sport in Ontario.

Established in 1965, the Ontario Sport Awards are the highest recognition for sport excellence in the province.

Athletes are nominated by their Provincial/ Multi Sport Organization. Finalists and winners are chosen by the Sport Awards Selection Committee, a group of former athletes and sport administrators from across Ontario.

The province has nearly tripled support for amateur sport from $8.78 million in 2003 to more than $23 million in 2013-14.
Learn More
*************************