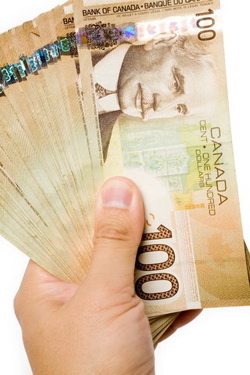 NEWS RELEASE
SAULT STE. MARIE ECONOMIC DEVELOPMENT CORPORATION
*************************
Area youth delve into entrepreneurship with Summer Company program
SAULT STE. MARIE, ON (July 16, 2013) – This summer, several area youth are trying their hand at entrepreneurship.
Through the Summer Company program, 11 post-secondary students in Sault Ste. Marie and the Algoma District are now operating their own business.

Funded by the Ontario Ministry of Economic Development, Trade and Employment, Summer Company is administered in the region by the Sault Ste. Marie Economic Development Corporation (SSMEDC).
The program provides grants of up to $3,000 for youth to start a seasonal business.

With the province allocating 11 program spaces to the Sault Ste. Marie area, all were utilized.
Put simply, the entrepreneurial spirit is alive and well in the region.

"Not only were all spots filled, but the variety of business ideas range considerably, which speaks to the creativity and ingenuity of our young people," said Kendall Scott, Youth Business Development coordinator for the SSMEDC. "Summer Company provides valuable entrepreneur training and, in many cases, leads to a lifetime of enterprise for the participants."

The following lists the 2013 Summer Company participants in the region (business located in Sault Ste. Marie, unless otherwise stated):

Nick Berto: Golf View Lawn Care and Property Maintenance
Lawn care and maintenance
705-943-5393
harleyman1903@hotmail.com

Ashley Harten: Superior Clean Housekeeping
Housekeeping and cleaning
705-943-3737
superiorclean.ssm@gmail.com

Marcus Heard: Intermission
Café at White Mountain Academy (Elliot Lake)
705-848-8200

Mitchell Mazzuca: Mitch's Summer Services
Lawn care and maintenance
705-257-2599
mitch_mazzuca@yahoo.com

Melanie Park: A Women's Touch
Vehicle detailing
705-649-4973

Aksel Pollari: Aksel Yard Worx
Lawn care and maintenance (Echo Bay)
705-248-3304
axpollari@hotmail.com

Darrick Pook: Brix
Interlocking driveway repair
705-971-2747

Candace Punch: Equine Complete
Horse care and grooming
705-946-8908
candace_punch@hotmail.com

Alexander Reid: Social Marketing Solutions
Social media marketing
705-253-2797

Brittany Richard: Mixed Media Arts
Custom made household accessories and personalized products
705-987-5432
brittanyjrichard@gmail.com

Amy Storozuk: Amy's Cottage Care
Housekeeping and cleaning for cottages
705-989-6779
amystorozuk24@gmail.com

"I encourage citizens to support these Summer Companies and these young entrepreneurs," said Scott. "As in past years, some of these business may turn into full-time, year-round operations, which speaks to the success of the program."

For more information on the Summer Company program, including guidelines and resources, visit here.
***************************