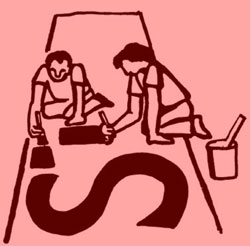 The Ontario Public Service Employees Union will open the Sault Ste. Marie strike headquarters for LCBO members as the May 17 strike deadline draws closer.

On Wednesday, May 15 a media event will take place at 12 noon at strike headquarters at the OPSEU membership room, 154 Great Northern Road, at the corner of Malabar and Great Northern Road (beside CAA).

OPSEU President Warren (Smokey) Thomas said the union continues to work towards a reasonable settlement at the bargaining table, but is also preparing in case the LCBO refuses to move on key issues.

"To reach an agreement, the LCBO must address the inequities of part-time work," said Thomas. "So far, the LCBO is ignoring the glaring wage and scheduling issues for part-time staff. This is unacceptable to us."

If LCBO employees go on strike this coming Friday, it will be the first strike in the LCBO's 87-year history.
Thomas says it all can be easily avoided.

"There is no reason for part-time workers to make less money performing the same work as full-time employees," Thomas said. "There is no reason for part-time workers to go week to week without a schedule, and then only work a few hours. These members have a serious responsibility controlling alcohol sales for a corporation that earns more than $4 billion a year. We can easily reach an agreement that is reasonable for our members and the people of Ontario."