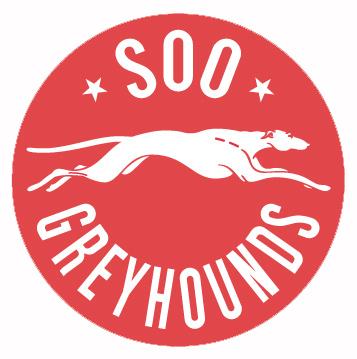 Welcome to SooToday.com's live blog of this evenings Ontario Hockey League game between the Erie Otters and Sault Ste. Marie Greyhounds at the Essar Centre.
The game is the fourth in a four-game homestand for the Greyhounds that saw them lose to the Guelph Storm and beat the Windsor Spitfires last weekend to start the stretch. The Greyhounds dropped a 5-1 decision Wednesday night against the Plymouth Whalers. The game is also the final meeting of the season between the Whalers and the Greyhounds.
Continue to refresh your browser throughout the night for the latest updates from the arena.
****
9:52 p.m. Update
Greyhounds coach Sheldon Keefe told reporters following the game he was thrilled with the Greyhounds play in the win. He credited Sergey Tolchinsky's first-period goal as a boost for the team early.
Otters coach Kris Knoblauch spoke of the penalty kill being a major issue in the loss, giving up four Greyhound goals on the man advantage in the loss
9:21 p.m. Update
A statement win by the Soo Greyhounds in an 8-2 victory over the Erie Otters...final shots are 41-37 Otters
9:17 p.m. Update
Bryan Moore off for hooking and the Otters are back on the power play
9:13 p.m. Update
Tough to keep the Otters off the scoresheet on the power play as Connor Brown's one timer from the bottom of the left circle beats Murray high short (stick) side on a feed from Connor McDavid...just 27 seconds later Bryan Moore tips in an Alex Gudbranson point shot for the Greyhounds...8-2 Greyhounds
9:10 p.m. Update
Sergey Tolchinsky heads to the room after being hit in the head by a shot fro Spencer Abraham that was deflected. Tolchinsky left the game under his own power....Blake Speers is currently in the penalty box for hooking and the otters are on the power play
8:58 p.m. Update
Greyhounds continue to pressure the Otters as Jared McCann is stopped on a breakaway by Williams
8:55 p.m. Update
Andrew Fritsch converts a chance from the right faceoff circle, ending the night for Oscar Dansk. Just 11 seconds later, Tyler Gaudet scores on the Greyhounds first shot on Devin Williams cutting into the slot and firing a shot through a defender....7-1 Greyhounds
8:52 p.m. Update
With the Jenkins power play marker, the Greyhounds are 4-for-5 on the power play tonight
8:49 p.m. Update
Adam Pelech takes a checking to the head penalty 34 seconds into the period. Just four seconds into the power play, Kyle Jenkins shot from the top of the left circle off the faceoff beats Dansk...5-1 Greyhounds
8:48 p.m. Update
Third period is underway at the Essar Centre
8:30 p.m. Update
Greyhounds lead Erie 4-1 through 4o mintues. Shots are 27-25 Greyhounds
8:28 p.m. Update
Andre Burakovsky to the penalty box with 1:34 left in the period. Just 12 seconds into the power play, Bryan Moore converts a one-timer from the slot on a feed from Blake Speers...4-1 Greyhounds
8:24 p.m. Update
David Miller on the power play beats Dansk with a one-timer from the left faceoff circle on a cross-slot feed from Sergey Tolchinsky...3-1 Greyhounds
8:23 p.m. Update
Darren Raddysh of Erie off for hooking with 4:32 left in the second period
8:14 p.m. Update
Sergey Tolchinsky off to the box with 9:35 left in the second period, sending Erie to the power play
8:08 p.m. Update
Erie gets on the board moments after Bruakovsky's penalty expires. On a two-on-one, Dane Fox feeds Nick Betz going to the net. Betz tries to get the puck back to Fox and it deflects in off the skate of Tyler Gaudet past Matt Murray...2-1 Greyhounds
8:05 p.m. Update
Greyhounds to the power play as Andre Burakovsky is called for hooking
8:00 p.m. Update
Second period opens with the Greyhounds on the power play for another 1:47. Jared McCann with an early chance but his shot beats Dansk and hits the post
7:44 p.m. Update
Bryan Moore's one-timer from the top of the left faceoff circle beast Dansk short side on a feed frm Blake Speers with 12.7 seconds left in the period. One period is in the books and it's 2-0 Greyhounds. Erie holds a 15-12 edge in shots
7:40 p.m. Update
With 1:09 left in the period, David Miller is taken heavily into the board in the Erie zone by Kurtis MacDermid. MacDermid gets a double minor for checking from behind
7:37 p.m. Update
First penalties of the night see offsetting roughing minors to Nick Betz and Kyle Jenkins
7:30 p.m. Update
With 6:35 left in the opening period, Sergey Tolchinsky's shot fromt he slot beats Oscar Dansk stick side to open the scoring...1-0 Greyhounds
7:25 p.m. Update
The Brown-Fox-Strome line has hemmed the Greyhounds into their own zone twice for extended periods
7:19 p.m. Update
Some line matching early on by the Greyhounds. The Gaudet line is seeing time against Erie's high scoring trio of Connor Brown, Dane Fox and Dylan Strome while Jared McCann's line is seeing time against Connor McDavid's line
7:16 p.m. Update
Just over five minutes into the game and we remain scoreless. Erie holding a 6-2 edge in shots
7:09 p.m. Update
Puck has dropped and we're underway at the Essar Centre
Pre-Game Update
Lineups are set
Scratches
Sault Ste. Marie: Jorgen Karterud, Keigan Goetz, David Eccles, Michael Bunting (knee injury)
Erie: Justin Felker, Jake Evans (injured), Kyle Pettit (injured), Quentin Maskimovich
Lines
Sault Ste. Marie: Sergey Tolchinsky-Jared McCann-Andrew Fritsch, Jean Dupuy-David Miller-Blake Speers, Patrick Watling-Tyler Gaudet-Bryan Moore, Dylan Corson-Charley Graaskamp-Trent Mallette; Darnell Nurse-Alex Gudbranson, Kyle Jenkins-Tyler Ganly, Tyler Hore-Colton White; Matt Murray
Erie: Travis Wood-Brendan Gaunce-Joel Wigle, Dane Fox-Dylan Strome-Connor Brown, Andre Burakovsky-Connor McDavid-Patrick Murphy, Cory Genovese-Michael Curtis-Nick Betz; Darren Raddysh-Adam Pelech, Kurtis MacDermid-Spencer Abraham, Travis Dermott-Troy Donnay; Oscar Dansk
Starters
Sault Ste. Marie:Jean Dupuy-David Miller-Blake Speers; Tyler Hore-Colton White; Matt Murray
Erie: Travis Wood-Brendan Gaunce-Joel Wigle; Darren Raddysh-Adam Pelech, Oscar Dansk