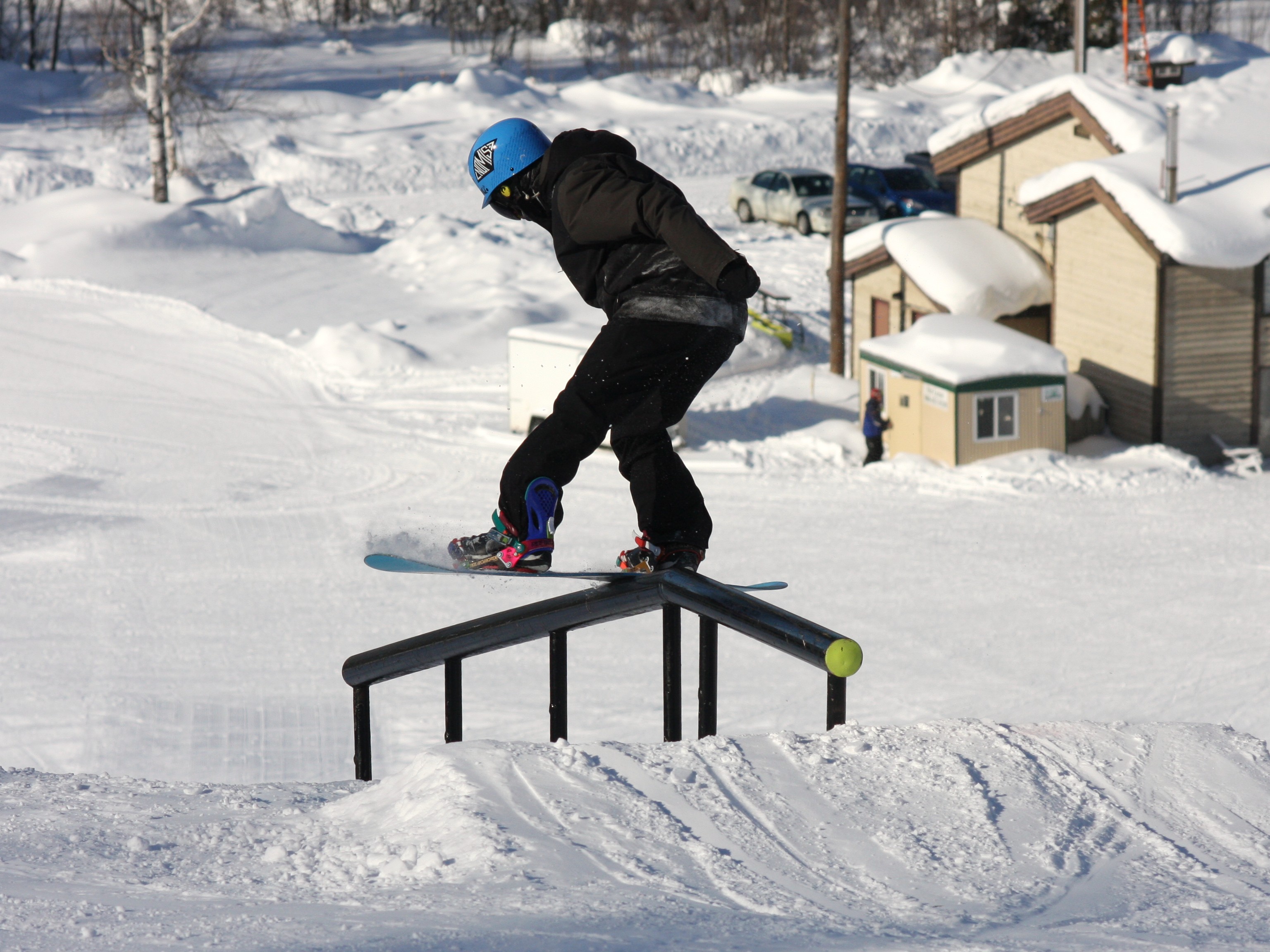 NEWS RELEASE
SEARCHMONT AND AREA
FREESTYLE ALLIANCE
*************************
SLOPEFEST 2014 is a freestyle skiing and snowboarding competition and music festival taking place at Searchmont Resort on Saturday, March 1.
The competition involves an athlete performing tricks in the air, on rails and boxes.
Competitors are awarded points for style and difficulty of their run by a group of judges.
Featuring musical guests Northwest and Support.
Come cheer on competitors from across Ontario and Michigan in this display of freestyle skiing and snowboarding.

Competitors in the men's and women's open category vie for the $300 cash 1st place prize.
$25 entry fee for the open categories; $15 entry fee for all other categories.
Competition schedule:
Registration and practise 10 am to noon
Course maintenance and lunch noon to 1 pm
Riders meeting/competition start 1 pm
Helmets are mandatory and event waivers (provided at event) must be signed
Thanks to SLOPEFEST 2014 event sponsors Duke of Windsor, Superior East Board Shop, Rome, 686, Christie's RV, Northwest, The Real Estate Stop Inc./Mortgage Centre, Service Rentals, Support and Searchmont Resort.

For more information on SAFA presents SLOPEFEST 2014, contact Carole Stubinsky at 705 777-2984 or stubby63@live.ca

About SAFA
The Searchmont and Area Freestyle Alliance (SAFA) was formed to provide freestyle skiers and snowboarders with opportunities to develop skills and experience a competitive environment.

In partnership with Searchmont Resort, SAFA fosters the development of local youth in a fun and controlled environment in preparation for competition in provincial, national and international events.
SAFA members are instrumental in the building and maintenance of the terrain park area at Searchmont Resort.

*************************