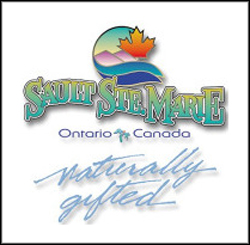 NEWS RELEASE
SUSAN MYERS
CITY COUNCILLOR
*************************
Susan Myers is seeking the support of Ward 2 residents in her decision to run for re-election in Ward 2.
The second-term City Councillor and retired Tourism Marketing professional is filing her nomination papers at 10:30 a.m. this morning.
"I retired 10 years ago as the manager of marketing and tourism for the Sault Ste. Marie Economic Development Corporation and have continued to champion this city at every opportunity to promote a strong economy. What is good for Sault Ste. Marie is good for Ward 2."
Myers chaired Sault Ste. Marie's year long 100th Anniversary "Celebrate 100!" in 2012 and put in many volunteer hours over and above her regular duties of Council.
"I am so proud of this community that I felt it was important to mark the 100 year milestone. Ward 2 has been a big part of that history. It's where I was born and raised and where my dad had his business; Ward 2 is my home. It was an honour to lead the anniversary event on behalf of City Council, our staff and the community at large."
Looking ahead, one piece of business Myers wants to address is to further the accountability of the members of City Council through a review of the Council Code of Conduct.
"Four years ago, I brought forward a resolution that led to the creation of the first ever Code of Conduct for the Mayor and Members of Council. It was a good start but it needs to be reviewed.
Sadly we have seen municipalities struggle with the issue of conduct of their elected officials. The electorate needs to know the members of City Council adhere to a Code of Conduct as do our city employees, and that there is an effective process in place should an issue arise."
Myers says she feels the most important aspect of her work is to respond swiftly to the concerns of residents in her ward.
Over the past seven years she's developed a good rapport with staff and believes her role as Councillor is to be a team player and work with the city staff to address the concerns of those in her ward and resolve issues as quickly and thoroughly as possible.
"Sometimes it's tough sitting at the budget table. We ask staff to keep the operating costs down so that we might keep the tax levy down and then ask the same staff to provide even more services in response to resident requests.
We must always look for improvement and efficiencies while providing consistent service to our ratepayers. Residents need to know what to expect and be assured they get the utmost value for the tax dollars we are all paying."
*************************