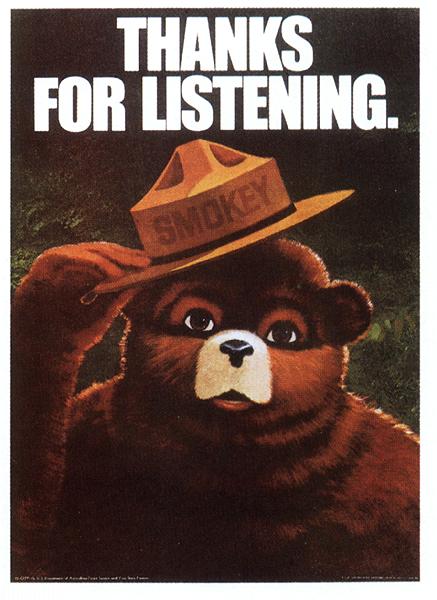 NEWS RELEASE
MINISTRY OF
NATURAL RESOURCES
*****************************
New Fires

There were seven new fires in the Northeast Region between May 17 and May 19 – all caused by human activity.

Sudbury district responded to two fires – Sudbury fire numbers 11 and 12 – that burned a total of 0.9 hectares.
Sudbury 11 required air attack by a CL-415 water bomber.
Both fires are now out.

Kirkland Lake district saw its first two fires of the season.
Kirkland Lake 01 is under control at 0.6 hectares.
A Twin Otter and two CL-415 water bombers provided air attack on Kirkland Lake 02, which is now classified as being held at 4.0 hectares.

Parry Sound, Chapleau and Sault Ste. Marie also saw new fire activity.
Parry Sound 13 burned 0.2 hectares and is out; Chapleau 02 is classified as being held at 0.8 hectares; and Sault Ste. Marie 03 burned 0.1 hectares and is now out.

Active Fires

There are no issues or concerns with any of the active fires in the Northeast Region.

Be FireSmart!
Prevent wildfires this holiday long weekend

The Ministry of Natural Resources would like to remind the public of their responsibilities under the Forest Fires Prevention Act (FFPA) of Ontario.

People will be out this weekend pursuing recreational activities and cleaning up cottages and rural residences, which may include outdoor fires.
Residents that are planning on burning grass, brush or other wood debris should consider composting or taking material to landfill sites instead.
Each spring, grass fires get out of control and cause needless damage to barns, homes and cottages.
Under the FFPA the only materials that can be burned without a fire permit are grass, wood, brush or wood by-products and people must tend their fires at all times making sure to put them out dead out before leaving.
If it is windy, the risk of a wildfire is high – don't burn!

If a forest fire results because you have used fire improperly, you could be held responsible for the costs of putting out the fire and for any property damage that occurs.

Residents in organized municipalities are reminded to check with local officials for burning restrictions that may be in place in their areas.

Further information is available on safe outdoor fire management at www.ontario.ca/fireprevention.

For more information about the current fire situation, visit www.ontario.ca/forestfire .

Report forest fires north of the French and Mattawa Rivers by calling 310-FIRE (3473). In southern regions, forest fires can be reported by calling your local fire department.
*************************