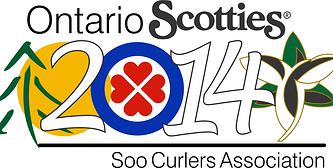 A pair of page playoffs are in the books at the 2014 Ontario Scotties being held locally and hosted by the Soo Curlers Association.
Julie Hastings and her rink from the Bayview Golf & Country Club booked their ticked straight to the final on Saturday afternoon thanks to an 8-3 win over Allison Flaxey's rink from the Listowel Curling Club. Both rinks finished the round robin with 7-2 records. Flaxey had win six straight to open the tournament before going 1-2 on the final day of the round robin.
In Saturday's page playoff between the top two teams, Hastings, while holding a 2-1 lead, blew the match open in the fourth end by scoring five and cruising to the win in seven ends.
Flaxey will have another opportunity to get to the final as, despite the loss, she will play in Sunday's semi-final, scheduled for 9:30 a.m. There, she will face Julie Reddick's rink from the Blue Water Curling Club.
Reddick beat Kendra Lilly (North Bay Granite Curling Club) 7-6 in an extra end to advance to the semi-final. Both Reddick and Lilly finished the round robin with identical 6-3 records.
Reddick and Flaxey will meet at 9:30 a.m. in the semi-final on Sunday while Hastings will then face the winner of the semi-final at 4 p.m. in the final.
The winner will advance to the 2014 Scotties Tournament of Hearts, which opens on Feb. 1, 2014 in Montreal.