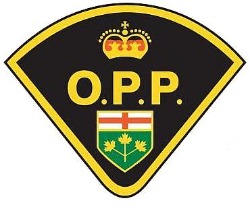 NEWS RELEASE
ONTARIO PROVINCIAL POLICE
*************************
Update: Sunday, April 20, 4:45 p.m.
On Sunday April 20, 2014 at 9:45 a.m. members from the Ontario Provincial Police Underwater Search and Recovery Unit located the second missing male in the Blind River.

The male was removed from the water and pronounced deceased and an autopsy has been scheduled for April 21, 2013 in Toronto.

There is nothing suspicious in the circumstances surrounding the death and the names of the victims have not been released at this time pending consultation with next-of-kin.
*************************
Original release: Thursday, April 17. 9:50 p.m.
The East Algoma Detachment of the Ontario Provincial Police are currently investigating a report of two missing parties that was received earlier today.
The missing parties were last observed on a vessel on Blind River earlier this morning.
Coordinated search efforts are currently ongoing with the assistance of the OPP Aviation Section, Marine Units, and ground search teams.
As a result of the search efforts a male party was located deceased in the area.
The search efforts are continuing for a second unaccounted for individual.
The names of the parties have not yet been released pending further investigation and notification of next of kin.
The OPP would like to advise members of the public that all waterways may be hazardous to public safety due increased water levels, strong currents, and cold water temperatures.
*************************