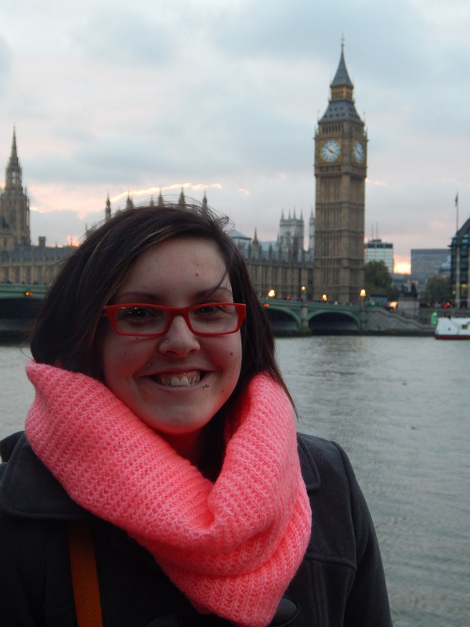 Molly Harper is loving it in England.
The SooToday.com reader attends the University of Windsor (Ontario) as a student in the Bachelor of Honours in Criminology and Political Science, with her eyes set on working as a correctional officer or a criminal defence lawyer.
In this, her third year of university, Molly is an exchange student, studying at Southampton Solent University in Southampton, England.
Molly arrived in England in September and will be there for the academic year, which wraps up in June (which means she will get to experience an English spring with its green grass and flowers, unlike our "spring" which consists of crunchy brown snow, gritty roads and mud!).
Molly told SooToday.com: "I have been dreaming of being in England since I was a little girl, and I am delighted to have this opportunity."
Maintaining a blog of her adventures, Molly said she was delighted to arrive in London, where she rode the famous London Tube (subway system), enthusiastically embraced the change in dialect and other differences (such as noticing how motorists travel on the left side of the road) and thoroughly enjoyed seeing some of the city's countless historic sites and tourist attractions, such as Big Ben, the Houses of Parliament, Buckingham Palace and the London Eye.
In photographs on Molly's blog, one can see other historic sites in other English cities, such as Winchester Cathedral.
Molly told us: "I want to share my experience with people who may not have had the chance to go abroad or experience a whole new culture for a year."
"I want to show the public that dreams come true and that England is a remarkable place."
You can follow Molly's English adventures on her blog.