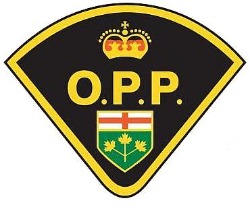 NEWS RELEASE
ONTARIO PROVINCIAL POLICE
*************************
OPP lay charges related to commercial break-ins
IROQUOIS FALLS, ON – Members of the Iroquois Falls Ontario Provincial
Police (OPP) Detachment, and the South Porcupine OPP Crime Unit have completed their investigation into a series of break-ins at local businesses.
A total of 8 local businesses were broken into between March and August of 2013.
As a result of the investigation, Jeffrey Tanner, 53, of Sault Ste. Marie, Ontario was arrested on June 16, 2014.
He is charged with nine counts of break and enter and six counts of possession of goods obtained by crime contrary to the Criminal Code of Canada.
He has been released on a promise to appear requiring him to attend Provincial Court in Timmins on August 5, 2014, to answer to the charges laid against him.
*************************