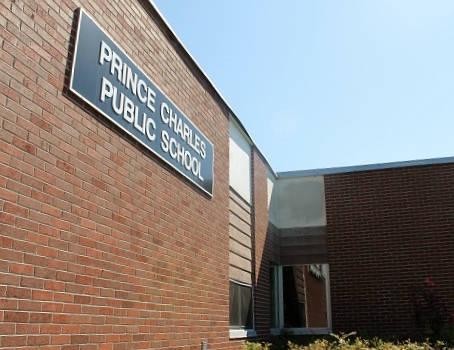 Sault College is hoping to turn a temporary situation into a permanent home for one of their services in the near future.
Ron Common, president of Sault College, said they are hoping to purchase Prince Charles public school should it become available.
"We are lusting after a surplus school," said Common. "We very much need the space and would jump at the opportunity to purchase it."
Sault College has been renting Prince Charles school and using it to provide daycare services.
Common said about half the school is used by Sault College, while the rest belongs to the Algoma District School Board, who have been providing alternative high school services at the site.
While the college is clearly interested, action cannot be taken until the site is deemed a "surplus school" by the ADSB.
"If they (ADSB) were to eventually deem it a surplus school we would be very interested in trying to acquire Prince Charles," Common reaffirmed.
He added there is a ministry protocol for the disposing of surplus schools and if it were to be initiated, the college would follow protocol.
Common, who didn't shed light on what action that protocol would entail, has expressed interest in the school to the ADSB.
As for the what's currently being provided at Prince Charles by the college, Susan Hunter, Director of Marketing and Advancement, said they are providing daycare services along with using the school as a lab site for their early childhood education students.
"Very rarely we do have some children from college staff, students mostly make use of the program," Hunter said.
She added there are 34 children enrolled in the daycare program - 90% are from college students and the others are the offspring of alumni and staff.
Along with daycare services, Common pointed to a recently formed partnership with Algoma Public Health as a potential source of expansion for the Prince Charles site.
Sault College's agreement with Algoma Public Health will see them setup a best start hub offering office support for parents, children and families.
Currently, the college is using Prince Charles to operate a summer program for children from the ages of four to eight-years-old.
Hunter said their nature camp program teaches youngsters about environmental and early learning experiences through guided nature-based experiments.
The camp starts next week and those interesting in registering their child can contact Nancy Leindecker, manager of the Child Development Centre, at 705-945-0890.