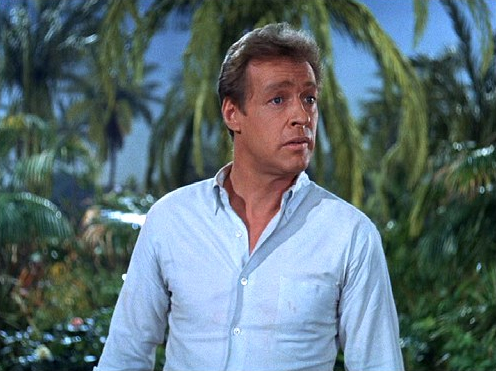 Actor Russell Johnson, best known as Professor Roy Hinkley (or simply The Professor) on Gilligan's Island, died today of natural causes in his home in Bainbridge Island, Washington.

Johnson appeared in 98 of the series' 99 episodes which originally aired between 1964 and 1967.

Prior to Gilligan's Island, he was busy with a number of sci-fi, western and other television series and movies starting in 1950, including It Came From Outer Space, Adeventures of Superman, The Lone Ranger, Alfred Hitchcock Presents, The Twilight Zone, Rawhide, The Greatest Story Ever Told, and Days of Our Lives.

Following his three-year stint as The Professor, Johnson continued to act, appearing on TV through to 1997 in series such as Lassie, Marcus Welby MD, Gunsmoke, McMillan and Wife, Wonder Woman, Lou Grant, Bosom Buddies, The Jeffersons, Dallas, Newhart, Dynasty, ALF, Knots Landing, and Roseanne.

A welcome message on Johnson's official website reads in part: "I think, what I love most at this point in time in the long life of Gilligan's Island is the positive, intelligent nature of long time Gilligan aficionados. It amazes me. I have received mail throughout the years from young viewers from all over the world, year after year, who were so influenced by the Professor's smarts that they became science buffs and are now real professors, doctors and scientists. It makes me proud."

His memoir, Here on Gilligan's Isle, was published in 1993.

Johnson was 89 years old and is survived by his wife, Constance Dane, daughter Kim, and stepson Courtney.