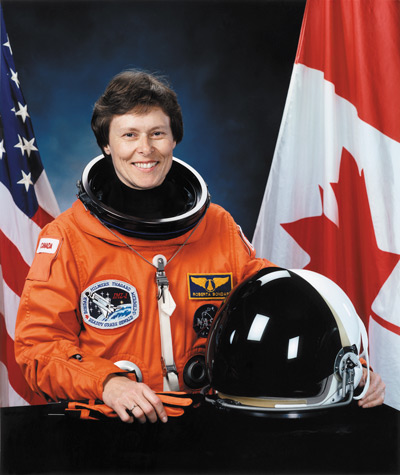 NEWS RELEASE
ALGOMA DISTRICT SCHOOL BOARD
*************************
Sault Ste. Marie Celebrate 100!
Algoma District School Board will play an important part in welcoming Dr. Roberta Bondar to an Education Event on January 24th, 2012 at Kiwanis Community Theatre.
This event is part of the year long Sault Ste Marie Celebrate 100! Anniversary celebrations.
Dr. Roberta Bondar is the Honorary Community Ambassador for Celebrate 100!
She was also Canada's first female astronaut and the world's first neurologist in space, a flight that took place 20 years ago in January 1992.
To recognize the date of Dr. Bondar's historic flight into space she will make a presentation called "Dreams Do Come True" to school children at Kiwanis Community Theatre.
Students from Grades 6 to 12 across Sault Ste Marie will hear Dr. Bondar's presentation via live video stream from the Kiwanis Theatre at White Pines C & V.S. An additional 800 students will be there in person to hear her speak.
ADSB Director Mario Turco will emcee the event and will have the honour of introducing Dr. Bondar.
Dr. Bondar is a graduate of the former Sault Ste Marie Board of Education, now Algoma District School Board.
She attended Queen Elizabeth Public School and Sir James Dunn Collegiate and Vocational School.
Following her presentation, Dr. Bondar will be taking questions from students.
She will be taking part in other Celebrate 100! events throughout the year.
*************************