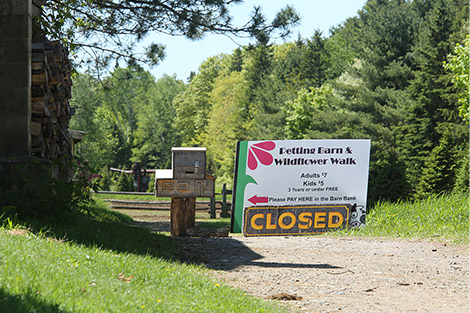 City police report two adults were injured in an incident involving a runaway horse at a local attraction today.
A desk sergeant said the Ontario Ministry of Labour is currently investigating the incident at Mockinbird Hill Farm, though police were initially called to the scene.
The injuries involved were non-life-threatening, said the sergeant.
A Ministry of Labour spokesperson confirmed an inspector is on scene investigating an injury at Mockinbird Hill Farm, but he said details of the incident were not available.
(PHOTO: Mockingbird Hill Farm is closed June 5, 2014 as an investigation occurs into injuries at the attraction. SooToday.com/Kenneth Armstorng)