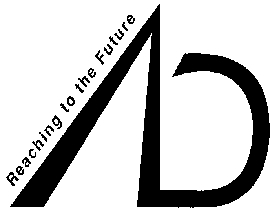 Plans to renovate Central Algoma Secondary School are in the process of being finalized.
Algoma District School Board trustees were given an update on the process at their monthly committee of the whole meeting on Tuesday night.
The school will be home to grade seven and eight students as well as the current enrolment beginning in September 2013. Through input from the consultation process, principals and staff have begun to put plans in place to ease the transition.
Transition areas include academic programs including students with special needs, sports, transportation, extracurricular/intramurals and leadership opportunities.
The board also discussed three meeting dates for Thessalon Public Schools Accomodation Review Committee. The reason for the meetings is to discuss the possibility of an application to the Ministry for funding the construction of a new school in Thessalon to replace some or all of the current facility.
The dates are set for:
Nov. 22, 2012
Dec. 13, 2012
Jan. 24, 2013
All three meetings will be held at the Thessalon Public School gym beginning at 6:30 p.m.
After the meetings, the committee will present their findings to the ADSB's senior administration in early Spring 2013. A recommendation will then be brought to the board.
The board also announced that a vote on the current recommendation for Laird Public School will be held on Dec. 18, 2012.
The recommendation is "that the Board approve that Laird Central Public School be closed at the end of the 2012-13 school year and that they JK-6 students be accommodated in Echo Bay Public School and the 7 and 8 students be accommodated in the intermediate program at Central Algoma Secondary School effective September 2013."
The board is still accepting input prior to the Dec. 18 meeting through written correspondence, which can be sent to Lina Aceti by email (acetil@adsb.on.ca), fax (705-942-2540) or mail (Algoma District School Board; 644 Albert Street East; Sault Ste. Marie, Ont.; P6A 2K7; Attn: Lina Aceti).