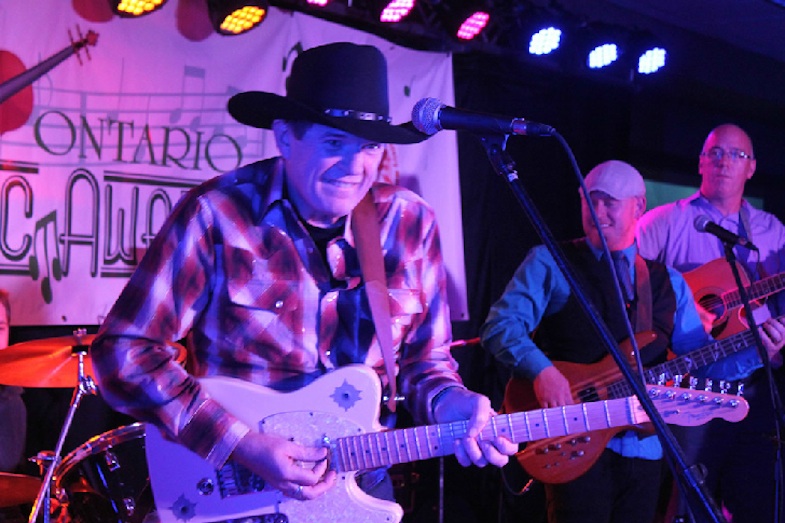 Fans, friends and family have taken to social media today in a flood of tributes honouring a man whose influence on the Sault music scene is almost immeasurable.

James Michael Case, whose lengthy battle with cancer came to an end early Sunday evening, was not just a gifted musician, but also a highly respected teacher, mentor, collaborator and entrepreneur.

Mike grew up in a family of musicians, and as a teen formed Relatives Plus with sister Karen Case and cousin George Wright.

From there he moved on to Mike Case and New Country before launching White Stallion with long-time collaborator Jack Bringleson.

White Stallion enjoyed great local success throughout the 80s and 90s as Mike offered his expertise as an employee of Arnill's Music.

Soon after the closure of Arnill's Music, Mike opened Case's Music on Spring Street where he shared his passion and knowledge with hundreds of students, guiding and moulding them into proficient performers and instructors.

He operated Case's Music for 15 years until failing health forced him to step back and hand the reigns over to his nephew Jay Case.

"Even then, he still gave lessons privately," Jay told SooToday. "He continued to play and teach right up until the end."

Jay fondly recounted an evening in November of 2013 during which the Northern Ontario Country Music Association (NOCMA) payed tribute to inductees into the Great Northern Opry.

Patrick Case was among those inductees, and the Case clan hit the stage to collaborate on a few numbers.

"My entire family got up to perform together that night," Jay Case told SooToday. "That was an awesome and memorable experience."

Mike was a long-time supporter of the NOCMA, serving as a district representative and organizer of the Great Northern Opry showcases.

He became the 5th inductee into the Great Northern Opry in 1994, was honoured as an inductee into the Northern Ontario Country Music Hall of Fame in 2009, and was the recipient of the Carol Patterson Memorial Award in 2014 for his dedication to the organization.

"I knew Mike long before we started the organization over 25 years ago. Back then the bars were busy places with lots of live music and Mike along with his band White Stallion were one of the top bands in town. He was a fantastic guitar player and he liked what we were doing so jumped right in to help out our fledgling organization. Over the years the NOCMA was able to accomplish a lot of things we wouldn't have been able to without Mikes support and experience," said Dave Patterson, NOCMA president, in a statement posted to the organization's website.

Much more than just a musician, Mike is known for his jovial personality, generous spirit and warm smile.

"Everybody knew Mike Case. Everyone you said his name to would respond with a smile or a laugh," said Jay.

With his passing, Mike leaves behind his two children Vanessa and TJ, grandchildren Gemma and Ryan, and a lasting legacy of music.
(PHOTO: Mike Case performs during a Northern Ontario Country Music Association showcase in 2013. From the NOCMA website)