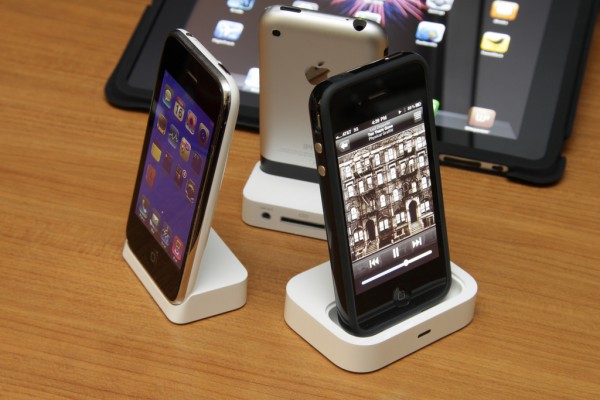 NEWS RELEASE
DAVID ORAZIETTI, MPP
*****************************
Province Takes Strong Action to Protect Cell Phone Users
QUEEN'S PARK - Ontario's wireless and cell phone consumers will now get clear information and fewer surprises when they enter into cell phone and wireless services contracts announced David Orazietti, MPP, today.
"Our government's new legislation helps protect Ontario consumers from costly, confusing, and abusive cell phone contracts," said Orazietti. "This is a pocketbook issue that affects over 80% of Ontarians and our government is committed to strengthening consumer protection and ensuring a fair, safe and informed marketplace."
The Wireless Services Agreement Act protects wireless customers by requiring that:
Contracts must be written in plain language
Contracts must clearly outline which services come with the basic fee and which would result in extra charges for the consumer
Wireless services providers must get customer consent before amending, renewing or extending a fixed-term contract
A cap on cancellation fees, making it less expensive for consumers to cancel contracts
This legislation offers enhanced remedies to consumers, such as a right for the consumer to cancel an agreement within one year if a supplier does not include the required information in a contract or give a consumer a copy of the contract when created.
"Ontario consumers deserve easy-to-understand cell phone contracts," said Orazietti. "Boosting consumer confidence and protecting people's hard earned dollars have huge economic benefits."
The act applies to new contracts, as well as existing contracts that are amended, renewed or extended as of April 1, 2014.
"We have responded to consumers and given them a law to ensure clarity in cell phone and wireless contracts, more choices, and transparent prices," said Tracy MacCharles, Minister of Consumer Services. "Ontario's consumers needed a champion, and we delivered."
Orazietti has twice introduced legislation calling for greater protection and transparency for consumers of wireless phone and data services.
In November 2010, Orazietti introduced Bill 133, the "Wireless Phone, Smart Phone and Data Service Transparency Act," which passed Second Reading in the Legislature with support from all political parties. In 2011, Orazietti re-introduced the proposed legislation as Bill 5, which again passed Second Reading with all-party support.
This is one of several Private Member's Bills introduced by Orazietti that have been adopted and passed into legislation by the Ontario Government.
Quick Facts
Approximately 80% Ontario families have a wireless services agreement.
Overall complaints to the federal Commissioner for Complaints for Telecommunications Services have more than tripled over the past four years
A survey by OpenMedia.ca compiled the opinions and complaints of 2,800 cell phone users who called for an overhaul of the cell phone market.
The province recently launched Consumer Protection Ontario, an awareness program that offers information on consumer rights and public safety, and encourages consumers to ask the right questions before they make a purchasing decision.
Last month, the province launched a Consumer Protection Ontario advertising campaign.
To learn more, read about Stronger Protections for Wireless Consumers.
*****************************