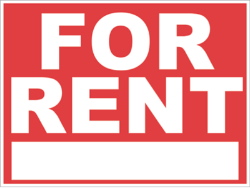 NEWS RELEASE
FEDERATION OF RENTAL-HOUSING PROVIDERS OF ONTARIO (FRPO)
*************************
Proposed rent control change is bad public policy, FRPO says
Housing industry not consulted on arbitrary price caps

TORONTO, ON (December 6, 2011) – Ontario's landlords are voicing disappointment at the Ontario government's decision to introduce legislation to unilaterally change the way rents are calculated and ignore the actual inflationary cost pressures those landlords face.

The new rent guideline changes are an ineffective solution to housing affordability, are bad public policy according to numerous economists, and will cause economic damage to the housing industry, including over 30,000 jobs in the building and repair trades.

"We understand the government's efforts to mitigate price volatility, but setting an arbitrary price ceiling fails to recognize that housing industry costs, like repairs and maintenance, are not subject to any price caps," said Vince Brescia, FRPO president and CEO. "The government is unilaterally imposing a cap without any discussion with an entire industry and is initiating a policy that will be particularly devastating for small landlords."

According to CMHC data, when adjusted for inflation average rents in Ontario are actually dropping in real terms, from $883/month in 2002 to $841/month in 2010 (in 2002 constant dollars).
The proposed legislation will make it even more difficult to cover the costs of building maintenance.

Landlords are concerned that arbitrary price caps could replicate the devastating housing market conditions seen in Ontario during the 1970's, when fixed rent controls were completely out of step with rising housing costs.

"In setting arbitrary rent caps in an economic climate where economists are predicting increases in inflation rates, government will be creating a ticking time-bomb," said Allan Weinbaum, FRPO chair and principal with WJ Properties. "Ontario tenants already have some of the strongest rent control laws in Canada. In 2011 rents were limited to a 0.7 percent increase – far less than what is needed for landlords to cover rising maintenance costs."

The Federation of Rental-housing Providers of Ontario (FRPO) is willing to work with the government to review the rent guideline formula.
FRPO has asked for an emergency meeting with the Premier and the Minister of Municipal Affairs and Housing to address their concerns.
FRPO will also be discussing the proposed changes with its 2,200 members across the province and encouraging them to contact their MPPs and building trades members in their communities to discuss the economic risks this bill creates.
*************************