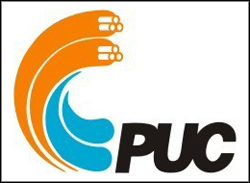 3:56 p.m. update
PUC Distribution reports that power has been restored to all but five of the customers affected by the outage below at 2:45 p.m.
*************************
This is a description of an unplanned power interruption(s) that is currently affecting PUC Distribution customers in Sault Ste. Marie.
If you have any information leading to the cause of the outage or other concerns please call the PUC emergency number at 759-6555.
Interruption Date: April 29, 2014 at 2:45 p.m.
Customers Affected: 298
Cause of Interruption:
Equipment Failure -- High voltage switch caused pole fire
Description of area involved: McNabb, from Pentagon to Campbell. Allard Street, Pine Street
*************************