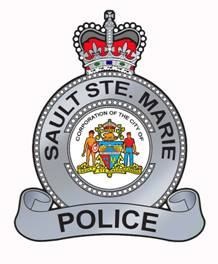 NEWS RELEASE
SAULT STE MARIE
POLICE SERVICE
**************************
On the 22nd of June shortly after 3 a.m., an adult female was walking northbound on Great Northern Road when she observed a vehicle parked in the parking lot the Cambrian Mall.
A lone male exited the vehicle and ran at the female.
The male pushed the victim to the ground and placed his hand under the victim's skirt.
The male then immediately ran away from the victim, got into a vehicle and left the area.
The victim did not receive any physical injuries.
The vehicle is described as an older brown and beige truck, possibly made before 2000.
It may be a two door style and had a black cap on the back.
The male suspect has a dark complexion, is approximately 5 feet 5 inches tall with a stocky build.
He was in his early to mid-twenties and had stubble on his face.
He was wearing a green and black hoodie.
Officers from Investigation Services are currently investigating this sexual assault.
If you have any information on this investigation contact Detective Sergeant Tom Armstrong at 705-949-6300 ext 262.
**************************