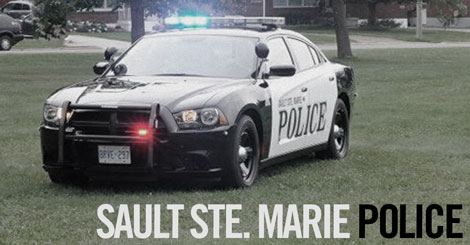 City police will charge Uber drivers if they are found operating in Sault Ste. Marie.
Uber is a U.S.-based international company which presents itself to customers as an alternative to traditional taxi cabs.
Using the Uber mobile app, customers with cell phones send out a ride request, which are sent to Uber drivers who use their own vehicles.
Taxi cab company owners say Uber undercuts fixed taxi cab prices.
Uber drivers, in addition, are not properly licensed, trained or insured in accordance with bylaws governing taxi cab companies.
In extreme cases, Uber drivers have been charged with crimes committed against their customers.
"The biggest concern I have is public safety," said Sault Ste. Marie Police Services Constable Henry Jin, in charge of planning and research, speaking to reporters after a Police Services Board meeting Thursday.
"These drivers are just regular people (not licensed to drive a cab) who may or may not have a criminal record, and there have already been documented cases in southern Ontario where Uber drivers have been charged with sexual assault," Jin said.
In the Sault, taxi cab companies operate under a municipal bylaw which city police enforce.
Local cab drivers must pass a criminal record check, and cab company vehicles must be mechanically sound and be properly insured.
"Our taxis are inspected, they have to have a mechanical after a certain number of years, they have to have proper insurance, who knows what kind of vehicle these people are getting into (with Uber)," Jin said.
Information has been received by Jin stating that Uber is intending to start operations in the Sault.
"It's inevitable they will come this way and we should be prepared ahead, when it does come, how to deal with it," Jin said.
In a report to the Police Services Board, Jin wrote "under the Sault Ste. Marie Taxi Bylaw the definition of a Vehicle for Hire means any motor vehicle kept or used for the conveyance of passengers for a fee, or as a benefit to a service for which a fee is charged."
"I believe that Uber drivers meet the definition of a taxi under the city bylaw and if they are to operate within the city they will be operating illegally," Jin wrote to the board.
"Obviously the taxi companies will be watching, they'll be the most vocal, and they'll come forward to us saying Uber's here and then we can start looking at it," Jin told reporters Thursday.
"If Uber does come here we will definitely be consulting with city legal (department) regarding how to proceed next with the issue."
"Apparently Guelph is laying Highway Traffic Act charges against Uber drivers once they've been stopped," Jin said.
Sault Police Chief Robert Keetch told reporters Uber will be on a list of topics to be discussed at a meeting with Al Horsman, city CAO, on Friday.
Keetch said he will also ask Mayor Christian Provenzano if he wants the Uber issue brought before council.
Pat Mick, Police Services board chair, said she knows Provenzano (a board member) "has some thoughts (on Uber)."
Provenzano, however, was not present at Thursday's board meeting.