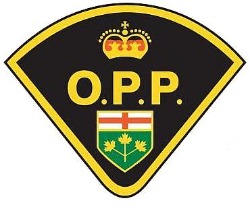 NEWS RELEASE
ONTARIO PROVINCIAL POLICE
*************************
Ontario Provincial Police (OPP) investigate fatal motor collision on Hiighway 69
SUDBURY, ON – On February 16, 2014 at approximately 3:31PM Sudbury Ontario Provincial Police (OPP) were dispatched to a motor vehicle collision on Highway 69, south of Daoust Lake Road.
Initial investigation revealed that a north bound Chrysler Sebring crossed the centre line into the south bound lane striking a Chevrolet Uplander then continued north bound in the south bound lane colliding head on with Jeep Commander.
Russell Galbraith (29yrs), driver of the north bound Chrysler Sebring succumbed to his injuries after being transported to hospital.
The driver and passenger of the Jeep Commander were transported to hospital and are in serious but stable condition.
The OPP had Highway 69 closed for approximately six hours while the on-scene investigation was completed with the assistance of an OPP collision reconstructionist.
The highway has since been re-opened.
*************************