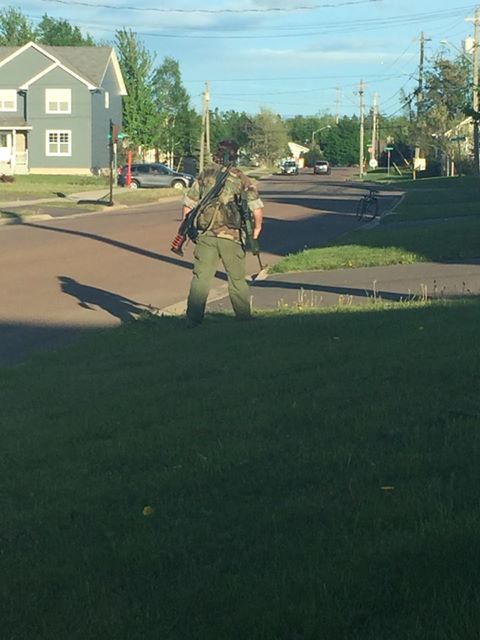 RCMP in Moncton, N.B., continue to search for a gunman alleged to have killed three of their members and injured two others.
The search for 24-year-old Justin Bourque continues police said in a late-afternoon press conference in Moncton.
For more on this developing story go to coverage from the Canadian Press in our National News section.
Pictured Justin Bourque in a north Moncton neighbourhood around 8 p.m. Moncton time. Photo via Facebook.