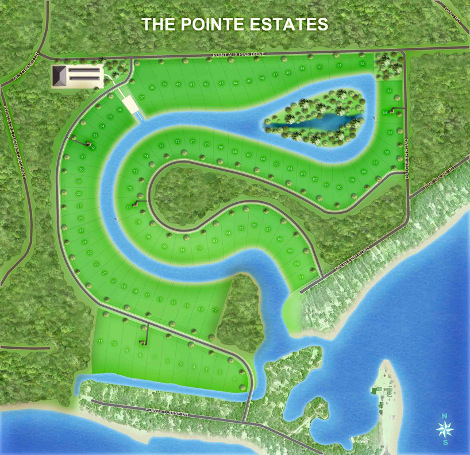 Those in favour and those opposed to the Pointe Estates subdivision proposal, and their representatives, gathered at the Sault Ste. Marie Civic Centre's Council Chambers Tuesday morning for an Ontario Municipal Board (OMB) pre-hearing.
OMB representative Blair Taylor, of Toronto, presided over the pre-hearing.
Taylor stated that no testimony would be heard, or a decision made, at Tuesday's pre-hearing.
At the end of Tuesday's 90-minute pre-hearing, it was determined by the OMB that the full OMB hearing will commence Tuesday, November 18, 2014 at 10 a.m.
The exact location of the hearing is yet to be determined, but city solicitor Nuala Kenny suggested it would possibly take place at the Civic Centre.
The hearing is expected to last three weeks.
The pre-hearing's purpose was to identify who will be taking part in November's hearing and to clearly determine what issues will be thrashed out at that time.
That information is to be finalized and delivered to the OMB in April.
Those in attendance and in favour of the Pointe Estates subdivision proposal included Sault contractor and developer Jeff Avery, Amanda Avery and Sault lawyer Orlando Rosa, representing Jeff Avery.
Those in attendance and opposed included Pointes Protection Association (PPA) President Peter Gagnon, planning consultant Anthony Usher, hydro geologist Frank Breen and Klaas Oswald of the St. Marys River Bi-National Public Advisory Council (or, St. Marys River BPAC).
Kenny was in attendance on behalf of the City of Sault Ste. Marie.
Rosa stated to Taylor that BPAC's involvement concerned him, asserting that BPAC, unlike the PPA, is not an incorporated body and had no direct interest in the proceedings.
Rosa later added that he feared BPAC's involvement would tie up the OMB hearing as to whether the Pointe Estates area is a significant wetland.
The Ontario government does not officially classify the Pointe Estates Area as significant wetlands, however, opponents insist the proposed subdivision would permanently damage the quantity and quality of the water supply in the area.
Rosa also pointed out that the St. Marys River BPAC is a joint Canada-U.S. body, with its office located in Michigan.
BPAC's Klaas Oswald was asked by the OMB's representative to justify BPAC's involvement.
To that, Oswald stated his group, a recognized advisory body to jurisdictions on both sides of the Canada-U.S. border, has long been interested in an ongoing remedial action plan for the St. Marys River, which has been identified as an "area of concern" affected by pollution, erosion and loss of wildlife and fish as a result of planned developments between Gros Cap and St. Joseph Island.
The St. Marys River BPAC will in fact take part in November's OMB hearing.
Several weeks will be taken up before November's hearing to compile a witness list (including the areas of expertise of each witness), witness statements, participant statements, meetings in which experts will prepare their data, and to compile visual evidence.
For several years, Jeff Avery has wished to establish Pointe Estates, a 91-lot subdivision on land south of Pointe Aux Pins Drive, west of Dalgleish Road, north of Alagash Drive and Pointe Louise Drive.
In December 2012, the Sault Ste. Marie Region Conservation Authority (SSMRCA) Board, in a 3-2 recorded vote, approved the proposed subdivision.
That decision was challenged by a group of concerned residents, mostly from Pointe Louise Drive (known collectively as the Pointes Protection Association, or PPA) and the matter was taken to the Ontario Superior Court of Justice in Sudbury by Sault lawyer Helen Scott and the PPA in spring 2013.
In October 2013, SooToday.com was informed by Scott: "They (the parties involved) have basically come to an agreement to end the matter" at the Ontario Superior Court of Justice level.
Prior to that, the Pointe Estates matter was brought to City Council by Avery, the PPA and their respective representatives, and despite a City staff report's recommendation for approval for the Pointe Estates subdivision, City Council rejected it by a recorded vote of 7-4 at its July 15, 2013 meeting.
Subsequently, Avery proceeded to appeal the matter to the OMB.