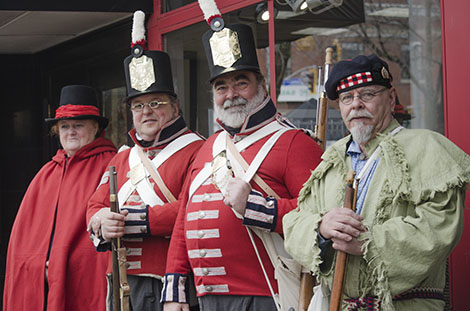 Passport To Unity's kickoff event happened today on Queen St. between March and Spring, featuring performances by the Sault Indigenous Writers Collective, Tiller, 1812 Re-enactors, Ryan Seabrook, and mannequins in local store windows dressed in various cultural attire.
This event focuses on the central idea of what Passport to Unity is - music, food, and culture.
This weekend promises to feature much of Sault Ste. Marie's local talent and diversity.
LOCAL2.ca was on scene too, capturing video of today's performances.
For more information about Passport to Unity and any of the events happening during this weekend check out their website.