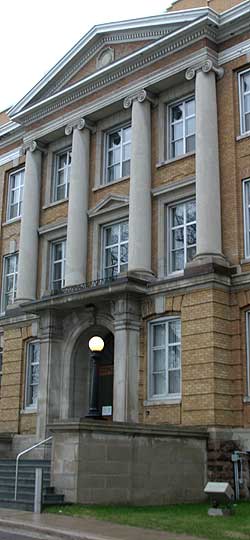 A parole hearing for a man convicted of the brutal 1987 stabbing death of high school student Patrizia Mastroianni has been moved to October.
Russell Colwell was 20 when he was convicted of first-degree murder in the Grade 9 student's death, which took place in a Korah Collegiate and Vocational School restroom during the school day.
Colwell was reported to be seeking day parole in a hearing originally set to take place this week, but the Parole Board of Canada now says Colwell's hearing is tentatively scheduled to take place in October at a medium-security institution in the Kingston area.
The Gros Cap man was convicted in January, 1988 of first-degree murder in Mastroianni's death and sentenced to life in prison with no eligibility for parole for 25 years.
He has been eligible to apply for day parole since 2009 and full parole since 2012.
Mastrioanni's sisters have said they plan to oppose Colwell's request for day parole.
The parole board notes that hearings can be postponed for a number of reasons.
*********************
Previous SooToday coverage of this story: