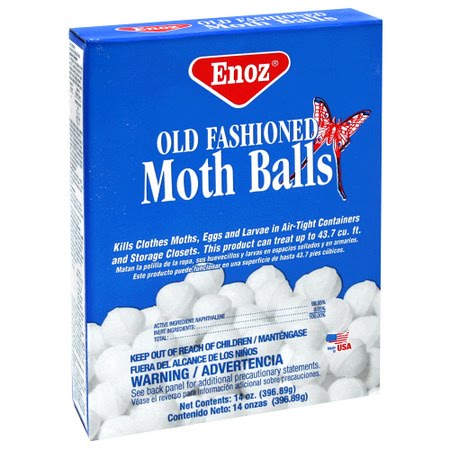 The Kinsmen Club is warning parents to be vigilant after mothballs were discovered around playground equipment at Kinsmen Park.
The household insecticide, which contains the dangerous chemical naphthalene, was discovered near playground equipment at the popular park about two weeks ago when a child who was visiting as part of a Girl Guide event apparently found one and ingested it, said John Myles, president of the club.
Myles said about 30 more of the round, white pellets have since been discovered, prompting the alert.
"The optimistic part of me is hoping it's just some idiot who thinks mothballs will get rid of mosquitos," said Myles.
But he said the mothballs were located clustered around playground equipment, which he said makes him concerned that someone is targeting children or pets.
"Unfortunately, they look exactly like a little white mint," said Myles.
He said he has informed city police of the discoveries.
Health Canada deems moth balls hazardous and recently tightened packaging rules for manufacturers in a bid to prevent them from falling into the hands of children and animals.
Health Canada has this to say about the dangers of mothballs:
"Children are at risk of eating mothballs because the product looks like candy. They can develop diarrhea, vomiting, lethargy, lack of appetite, fever, abdominal pain and painful urination and dark urine. Pets that eat mothballs can develop lethargy, vomiting, diarrhea, lack of appetite and tremors."
Myles said the girl who initially discovered the mothball was treated and is OK.
He said he hopes parents will be on the lookout for mothballs at other parks and warn their children not to pick up objects from the ground.
He said summer staff at Kinsmen Park have been on the lookout for mothballs since they were discovered.