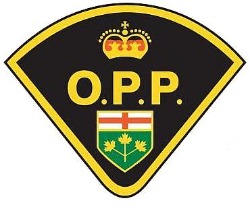 OPP NEWS RELEASE
*************************
Sault Ste. Marie Police Service and Sault Ste. Marie Detachment of the Ontario Provincial Police advise of the following Road Advisory:
Location: Highway 17/17B intersection east of Sault Ste. Marie, Ontario will be closed every 15 minutes on the hour to ensure a safe and peaceful protest from 8 a.m. until 8 p.m. today, Thursday, December 27, 2012.
Highway 17B from the Sault Ste. Marie east city limits to the Echo Bay Bridge are now closed to thru traffic from 8 a.m. to 8 p.m. today, Thursday, December 27, 2012.
Brief Description of Event: Protest
Detour (if available): No
Estimated duration of Road Advisory: 12 hours
The O.P.P. will distribute details and updates of the road advisory as information becomes available.
Please do not call O.P.P. Provincial Communication Centres for road advisory updates or road condition information.
Visit the Ontario Ministry of Transportation
website
for Traveller's Information such as Winter Road Conditions, Construction Reports, Road Closures, Traffic Reports, Traffic Cameras and Interactive Mapping.
*************************
Editor's note: Comments on the above article have been disabled due to

persistent inappropriate postings.