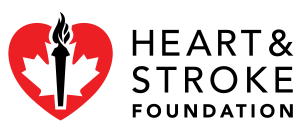 NEWS RELEASE
HEART AND STROKE FOUNDATION
**************************
The staff at Jade Wellness Studio will be opening their hearts for yoga on Sunday, February 23 in honour of Heart month, and they want you to join them.
An all-levels Vinyāsa-Style class will be held at their studio located at 677 Queen Street East, from 10:30 a.m. to 11:30 a.m., and all members of the community are encouraged to come out.

The term vinyāsa refers to the alignment of movement and breath, a method which turns static movements into a dynamic flow.
The length of one inhale or one exhale dictates the length of time spent transitioning between.

"Yoga is well known to relieve stress and help one to relax, lowering blood pressure and reducing inflammation. The stretches, poses and physical activity open up circulation, from fingertips to core -- and so the Open Your Heart For Yoga class is a great opportunity to support the Heart & Stroke Foundation while fostering a healthy heart of your own," said class instructor Jena Schmitt.
Entry to the class is by donation of $10.00, with all proceeds raised going directly to The Heart & Stroke foundation.
For more information, please contact Jade Wellness at 705-257-7707, or via e-mail at info@jadewellnessstudio.com.

For more information on Jade and their services, please visit JadeWellnessStudio.com.
**************************