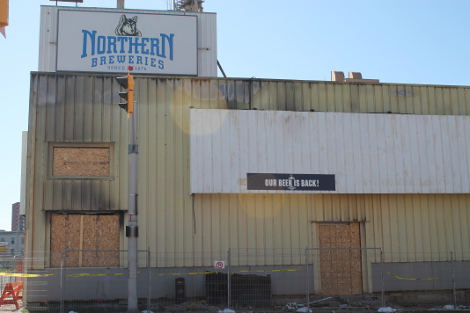 There is yet another twist in the on-going saga of the Northern Breweries site in downtown Sault Ste. Marie.

A listing on a commercial real estate site shows the building as being listed for sale.
Plans were shown for a 242-unit condominium to be built on the site, any remaining hopes of that development going through are surely extinguished.

Speaking of extinguished, apparently losing the attached offices to fire in early 2013 actually increased the property value.
The asking price? $499,999.

That is $120,000 more than the building reportedly sold for in 2011, pre-fire.
SooToday.com will bring you more information as this story continues to develop.
Previous coverage:
Fire at Northern Breweries (35 photos, video)